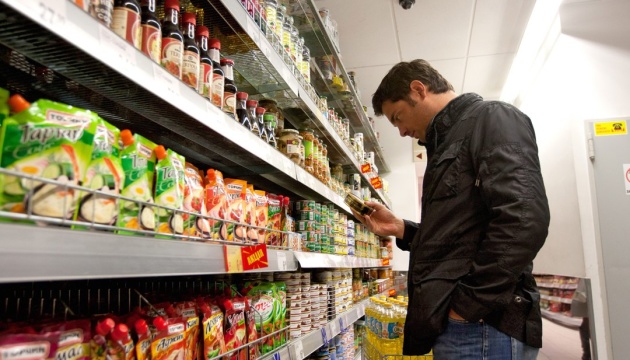 Ukrainians in 2015 spent 38.4% of their income on food – Statistics
The total share of consumer expenses in Ukraine in 2015 amounted to UAH 1.3 trillion, of which UAH 509.3 billion, or 38.4% of the total amount, was spent on food and non-alcoholic beverages, according to the State Statistics Service of Ukraine.
In addition, the Statistics Service recorded that the largest expenses were spent on utility services - 14.8%, or UAH 196.3 billion, and on transport - 10.4%, or UAH137.7 billion.
The State Statistics also recorded that Ukrainians in 2015 spent the least on education - 1.1% of total expenditures, or UAH 14.3 billion, on restaurants and hotels - 2.6%, or UAH 34.2 billion and on communication – 2.9%, or UAH38.6 billion.
iy