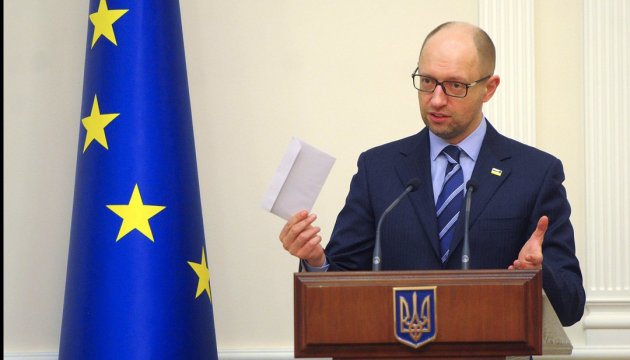 Yatsenyuk: Government plans to repair and build 1,700 km of highways this year
The Ukrainian government this year intends to repair and build 1,700 km of highways.
Ukrainian Prime Minister Arseniy Yatsenyuk said this during the "10 minutes with the premier" TV program on Sunday, March 6, the governmental portal reports.
The amount of financing for the highway construction and repairs this year will total about UAH 14 billion, according to Yatsenyuk.
"The government plans construction works on the following highways: Dnipropetrovsk-Mykolaiv, Odesa-Reni, Stryi-Chernivtsi, the Kyiv-Kharkiv-Dovzhansky highways, Kyiv-Odesa, Kyiv-Chernihiv-Novi-Yarylovychi. The repair works are still being held on the Lviv-Radekhiv-Lutsk, Lviv-Sambor-Uzhhorod highways, Zhytomyr-Chernivtsi, the Kyiv-Chop highway and the Stryi-Ternopil-Kirovohrad-Znamianka highway," the premier said.
Yatsenyuk also informed that the final list of all highways that are to be repaired and renewed this year would be approved by the government during the forthcoming week.
iy