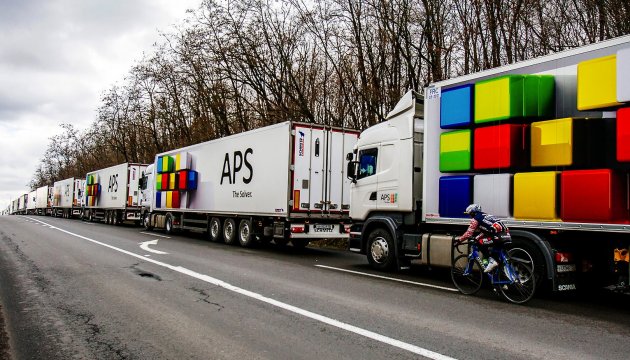 Russian Transport Ministry enforces ban on Ukrainian trucks transit
Russia has fully suspended the transit of commercial vehicles registered in Ukraine throughout Russia.
The Ministry of Transport of the Russian Federation reports on its site.
"Because of the ongoing blocking of Russian commercial vehicles movement through Ukraine, the Russian Federation bans the movement of Ukrainian commercial vehicles engaged in transit of goods at 12.00 Moscow time on 16 February 2016 throughout Russia. Freight delivery to the Republic of Kazakhstan will continue in accordance with the presidential decree dated January 1, 2006, № 1, by the carriers of other countries," the Ministry of Transport stated.
It is reported that so far the Russia transport control agency has suspended the movement of 324 Ukrainian commercial vehicles in the Russian Federation. These measures will be enforced until a bilateral settlement of the situation is reached.