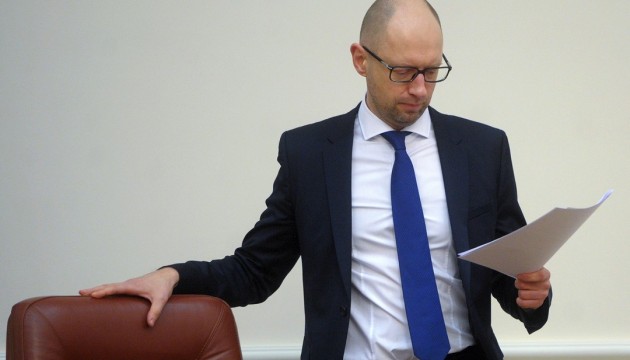 Yatsenyuk admits Cabinet failure to combat corruption in fiscal service and at customs
The government has failed to combat corruption in the fiscal service and at customs, Ukrainian Prime Minister Arseniy Yatsenyuk has said.
"The essential that we have to change now is the State Fiscal Service and customs. This is a direct, I would call it everyday corruption… We have experienced failure in carrying out reforms in the State Fiscal Service," Yatsenyuk said, speaking during a political talk show on 1+1 TV Channel Thursday evening.
At the same time, the premier reminded that Finance Minister Natalie Jaresko on Thursday represented "a concept and a new approach" under which it is planned to transfer the management of four Ukrainian customs to foreign companies in order to stamp out corruption and significantly improve the quality of customs services.
iy