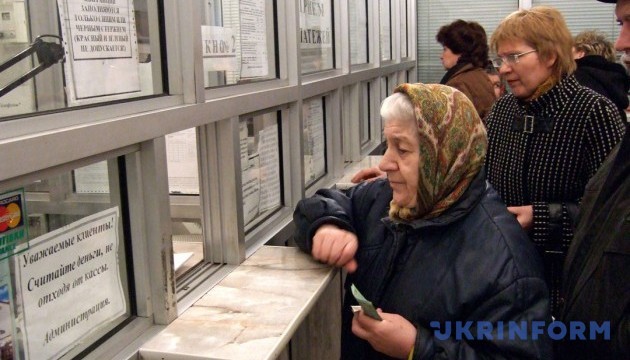 NERC plans to raise hot water and heating tariffs in Kyiv starting April 1, 2016
Starting April 1, 2016, hot water supply tariffs will increase for Kyiv residents by 10,8%, and central heating tariffs for metered apartment-blocks will rise by 13%, and for non-metered apartment-blocks – by 7,1%.
This information is mentioned in a letter of the National Commission on State Regulation of Energy and Utility Services. The letter itself was made public by a civic organization "Public Audit" at a press-conference today in Kyiv.
"Starting this April, another regular rise in utility tariffs is planned. This tariff move is triggered by increase in gas prices for heating utility companies," say press conference organizers.
According to Vasyl Yastrubynskiy, Head of the Main Department on Pricing Policy of Kyiv Municipal Administration, who also participated in the mentioned press conference, no one consulted either Municipal Administration, or civic organizations about the expediency of such tariff increase.
Mr. Yastrubynckiy also said that Kyiv authorities wish to hold a round table discussion on tariff increase with participation of the Ministry of Regional Development, NERC, MPs and experts, since a lot of concern is expressed both about the tariff calculation methodology, and quality of extended utility services.
He also mentioned that metering is a challenging task, since there is a lot of resistance at various levels.
"We make them meter houses and apartment-blocks, but they heavily resist," Mr. Yastrubynskiy emphasized.
He also stressed that new heating tariffs differ almost twice for metered and non-metered premises.
"Heating tariffs for similar houses (apartment-blocks) with and without meters vary, according to our estimates, from 30-40% to almost two times," he added.
Mr. Yastrubynskiy also said that it is rather difficult to control utility services quality parameters. "We hear a lot of complaint [about quality of utility services], but all we can do is to criticize the service providers and appeal to their better feelings," the official said.
Note. At end-January, NERC published a draft Resolution "On tariffs for heat energy, its production, transportation, and supply to HH consumers of KIEVENERGO company" on its website. According to this draft, KYIVENERGO tariff was expected to rise for HH consumers to UAH 594,03 per one Gcal (excluding VAT). According to the draft, the Kiev consumers would have to pay UAH 712,84 per one Gcal (including VAT) against the current UAH 657,24 per one Gcal.
Later on, the NERC said that tariff increase for heating and hot water would only take place after extensive consultations with consumers and approval by local administrations.