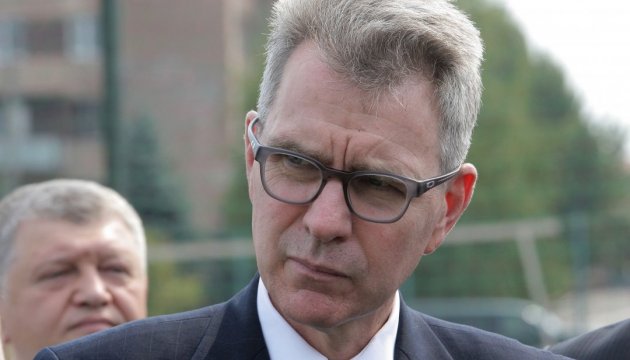 Ambassador Pyatt calls on Parliament to pass privatization law
U.S. Ambassador to Ukraine Geoffrey R. Pyatt hopes that the Verkhovna Rada of Ukraine will pass the bill allowing to start the privatization of large state-owned enterprises already this week.
The diplomat wrote this on his Twitter.
"[It is] important to bring Ukraine in line with international standards on privatization, stop state-owned enterprises from sapping state budget. This week's Rada vote on 2319D is an opportunity to demonstrate Ukraine's commitment to modernization, reform, anti-corruption," the Ambassador tweeted.
ol