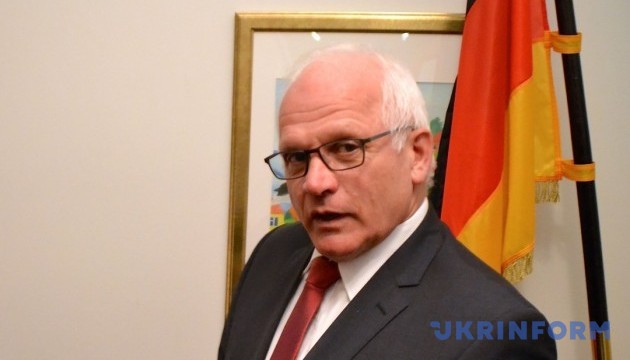 Sanctions against Russia have not undermined German economy - German politician
The German economy hasn't been hit by the anti-Russian sanctions and its excellent status is confirmed by a budget surplus and the high rates of employment.
Parliamentary state secretary of the ministry of agriculture and food of Germany Peter Bleser told the Ukrinform's own Berlin correspondent.
"Sanctions have missed us," the politician assured. "The German economy is in a good shape, we have an unusually sound situation from an economic point of view. In Germany the unemployment is low, in the past year we reported a budget surplus totaling 12 billion euros, for two years we haven't increased our debts. We have never had such a favorable position as we have now. "
However he admitted that the restrictive measures are still "impacting agriculture, but also the world prices of the industry play a major role." What Bleser regrets is the fact that "it's just a pity that these markets, which are located so close to each other, cannot be used."