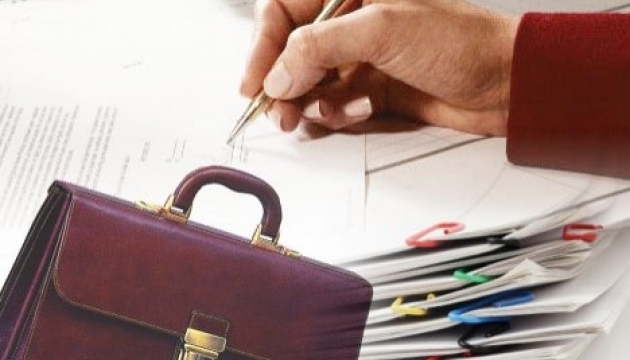 Kaskiv: Ukraine's road show in Europe already resulted in 5 particular agreements
After the European stage of the road show of Ukraine's national projects 2012, the State Agency for Investment and National Projects signed five bilateral documents that define the next steps of cooperation
KYIV, October 17 /UKRINFORM/. After the European stage of the road show of Ukraine's national projects 2012, the State Agency for Investment and National Projects signed five bilateral documents that define the next steps of cooperation, the Agency head Vladyslav Kaskiv announced on Tuesday.
"We signed a bilateral document in Paris with Lazard Freres, which is one of Europe's largest investment banks. This would allow us to talk about the prospect of investing in particular national projects. In Munich we signed a memorandum with the law firm Noerr, which concerns, in fact, three national projects. In Poland we signed a separate document for providing technical assistance for the implementation of the national projects by the Polish government, as well as a memorandum of understanding with the Polish Business Club. In Rome we signed a document with the Chamber of Commerce and Industry of Italy," said Kaskiv.
He specified that, in contrast to last year's experience of the road show, now the Agency additionally focuses on two areas. "First of all, this year we are offering ready-made concrete projects that have a feasibility study, were approved by the government. Secondly, as part of the current consultations, we are working with particular partners and sign particular agreements," the official emphasized.
Aslo, Kaskiv added that an important component of the road show 2012 is presenting the investment capacity of individual regions of Ukraine. Such presentations have already been made by representatives of Lviv, Dnipropetrovsk, Odesa and Kharkiv regions.
A reminder that the Ukrainian road show started in Paris on September 26, 2012 and continued in Munich, Warsaw, Moscow and Rome. The road show will also visit the world's largest financial centers of Asia, Middle East, North and South America.
As UKRINFORM reported, after the last year's global road show, the State Agency for Investment and National Projects received more than 150 proposals for partnership to implement national projects. In particular, the proposals came from such companies as Invenergy, Samsung, Enagas, River Basin Energy Inc. (power projects), Greentech Overseas Development Fund (construction of waste treatment plants), Velti PLC (communications), the Kuwaiti-based company National Cleaning Corporation (agribusiness), WJ Holding (agribusiness), China Gezghouba Group Company (construction of infrastructure projects).