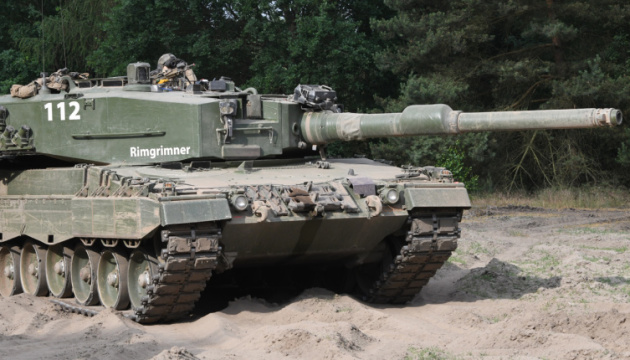 Germany, Poland reach agreement on Leopard tank repairs for Ukraine Army
Berlin has confirmed that they reached an agreement with Polish colleagues regarding the maintenance of German-made tanks, which had been damaged on the front in Ukraine.
The relevant statement was made by Spokesman for the German Federal Ministry of Defence Mitko Müller during a briefing in Berlin, an Ukrinform correspondent reports.
"We welcome the fact that now Ukraine's Leopard 2A4 tanks can be also repaired in Poland," Müller said.
In his words, the German-Polish efforts in this regard were successful. The amount and throughput capacity were not disclosed.
Earlier, it was announced that German enterprises started operations with the 2A5 and 2A6 models. The spokesman did not rule out that such tanks would further be repaired not only in Germany.