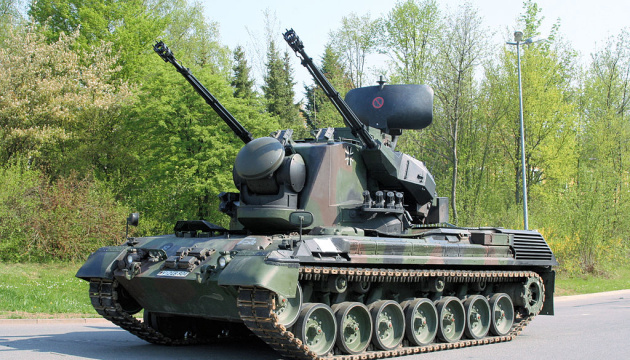 Rheinmetall to send Armed Forces of Ukraine 300,000 rounds for Gepard guns
The German defense concern Rheinmetall will produce for Ukraine 300,000 rounds for Gepard self-propelled anti-aircraft guns which help the defense forces shoot down Russian drones.
The first batch of ammunition will be in Ukraine in the coming weeks, Liga news outlet reports with reference to Bild.
As noted, Rheinmetall launched a new production line at its plant to solve the problem of the lack of ammunition for the Ukrainian Gepard guns.
German journalists note that this will enable the concern to supply Ukraine with a total of 300,000 rounds, 40,000 of which will be delivered during 2023, and the first batch of this ammunition will be delivered to the frontline units of the Armed Forces of Ukraine in the coming weeks.
The article says that due to the shortage of ammunition, the Ukrainian military usually fires only five salvos, although the cannons of these guns fire up to 20 rounds in one turn.
Germany also lacks this ammunition as the Gepard guns date back to the 1980s and there is no documentation for their management. That's why the engineers reworked the existing 35mm ammunition intended for IFV onboard weapons to use them for Gepard guns.
As reported, it became known earlier that Rheinmetall will not abandon plans to build a tank plant in Ukraine despite threats from the Russian Federation.
Photo: Wikipedia