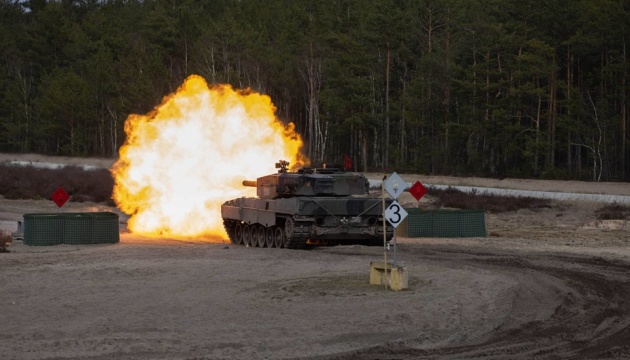 Norwegian instructors training Ukrainian military personnel to operate Leopard tanks
In Poland, Norwegian instructors train Ukrainian military personnel to operate Leopard 2 tanks and break through tank obstacles.
"A joint group of instructors from the Armed Forces of the Kingdom of Norway as part of the Norwegian mission for training Ukrainian military personnel in the Republic of Poland are training servicemen of the Armed Forces of Ukraine to operate Leopard 2 tanks, build tank obstacles and how to break through them," the General Staff of the Armed Forces of Ukraine posted on Facebook.
The chief of a group of Norwegian instructors says that there is a small group of instructors in Poland which consists of people from all the Land Forces Hæren of the Norwegian Armed Forces. Tank instructors have ten years of experience working with tanks. The Norwegians also have Bergepanzer armored recovery vehicle instructors who can both repair and operate them. The group also has instructors and technicians in engineering armored vehicles with many years of experience. "So I can say that we have the best of the best to provide this training," he said.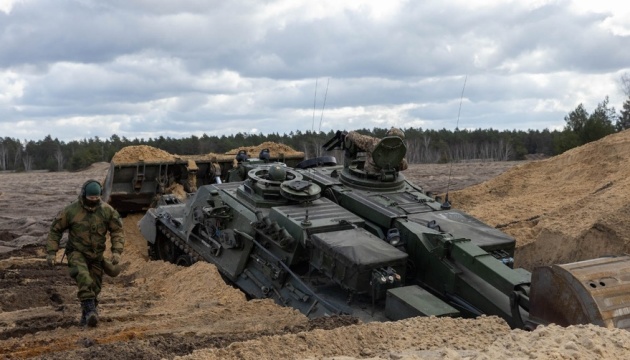 Lt. Col. Palle Ydstebø from the Norwegian Defense Academy commends the ability of the Ukrainian personnel to quickly learn new material. "Ukrainians have proven themselves well in learning new Western material. It is easier to use because it is designed with exploitation in mind," he noted.
He assumed that this in part "may be due to something as familiar as the comfort and space in modern tanks, which is much better than in the old Soviet equipment. "Here we are talking about very experienced people who have been in tanks before, and who have also already participated in battles with tanks," Ydstebø added.
As reported, the governments of Norway and Denmark agreed to cooperate to provide Ukraine with 8,000 artillery rounds, with Oslo sending 155mm shells and Copenhagen - appropriate fuses.