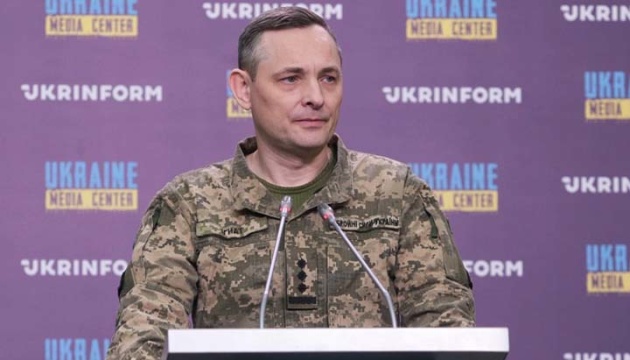 Combat aircraft for Ukraine: Ihnat says process moves on
Statements about the readiness of Poland and Slovakia to transfer MiG-29 aircraft to Ukraine prove that the process has moved on, while Ukraine needs more modern aircraft.
"Supply of aviation systems is good news because it means that the supply of combat aircraft has moved on. Just as the supply of heavy missile systems was launched once, as well as the transfer of tanks to Ukraine," Yuriy Ihnat, Spokesperson for the Air Force of the Armed Forces of Ukraine said at a briefing at the Media Center Ukraine–Ukrinform.
He added that the decision about how to use aircraft will be made depending on their condition.
"Any help with this type of equipment is certainly good news for us as we will be able to strengthen our combat capability," the spokesperson noted.
Ihnat did not rule out that some of the MiG-29 aircraft can be used as spare parts for existing aircraft because they wear out in active hostilities.
He also noted that the MiG-29 aircraft had been produced in the USSR so they are obsolete. MiG-29 does not have a wide range of weapons that could effectively oppose the enemy in the air and destroy ground targets.
"This aircraft uses old Soviet weapons. We need Western aircraft, such as F-16, primarily to protect our skies from aerial terrorism," Ihnat emphasized.
According to him, modern aircraft are needed to push back Russian aviation, destroy the enemy logistical routes in the temporarily occupied territory.
As reported, on March 8, President of Poland Andrzej Duda expressed his readiness to hand over MiG-29 combat aircraft to Ukraine.
In addition, Slovak Defense Minister Jaroslav Nad said that Bratislava considered transferring 10 out of 11 serviceable Soviet MiG-29 aircraft to Ukraine in the near future.