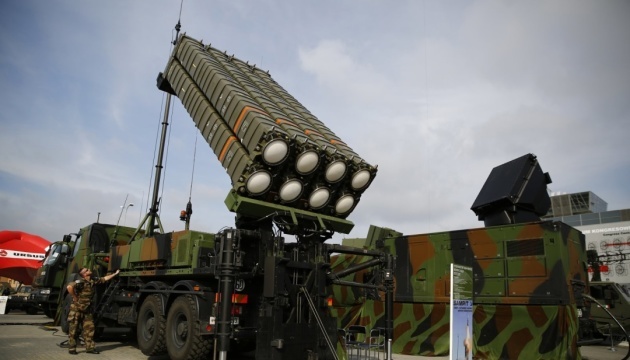 Ukrainian anti-aircraft gunners head for SAMP/T Mamba air defense system training
Units of the Ukrainian anti-aircraft missile forces went for training to master SAMP/T Mamba air defense systems which will be supplied by France and Italy.
"I sincerely thank the governments of France and Italy for the decision to provide SAMP/T Mamba air defense systems to protect Ukraine from Russian missile terror and strengthen the country's air defense capabilities. I immediately ordered to send the necessary number of units of anti-aircraft missile forces for training. And they are already on their way," Air Force Commander, Lieutenant General Mykola Oleschuk said, the press service of the Air Force of the Armed Forces of Ukraine posted on Telegram.
"We are looking forward to our specialists' return in the spring as they will come back to Ukraine not empty-handed, but with knowledge, skills, and SAMP/T Mamba systems themselves," the commander added.
As reported, France and Italy will deliver MAMBA medium-range air defense system in the spring to help Ukraine defend itself against Russian drone, missile, and aircraft attacks.
ol