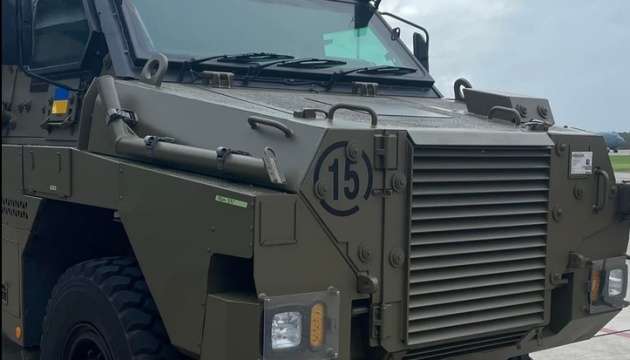 Reznikov: Australian Bushmaster vehicles help Ukraine army reach Oskil River
Australian Bushmaster armored vehicles helped the Defense Forces of Ukraine to reach the Oskil River and continue to liberate Kharkiv region.
"Thanks to Bushmaster, Ukraine Army came to the Oskil River & continue to liberate Kharkiv region," Minister of Defense of Ukraine Oleksii Reznikov posted on Twitter.
The minister noted that Australian armored vehicles traveled half the world, from Australia to Ukraine, for the sake of protecting freedom. He also thanked Australia's Defense Minister Richard Marles, Ambassador of Ukraine to Australia Vasyl Miroshnichenko, and Australians for their support.
As reported, Australia sent 20 Bushmaster armored vehicles worth about $38 million to Ukraine in April. On June 19, as part of security assistance, Australia also sent the first four M113 armored personnel carriers to the Armed Forces of Ukraine. Ten more carriers will be shipped later.
ol