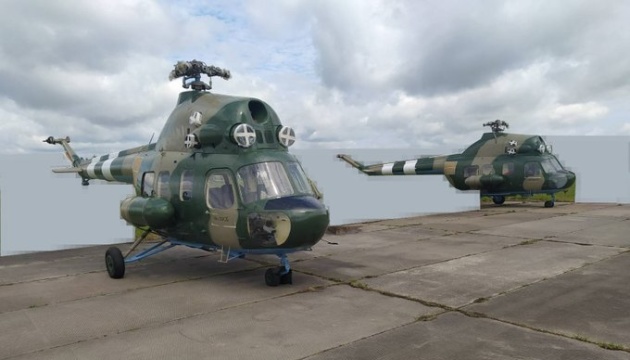 Latvia sends Mi-17, Mi-21 helicopters to Ukraine
The Air Force of Ukraine received four helicopters donated by Latvia. In the near future, they will be fully included in the aviation fleet of the Armed Forces of Ukraine.
"The Ukrainian Air Force has just received 4 helicopters donated by Latvia - soon to be included in the aviation fleet of the Ukrainian Army," Minister of Defence of Latvia Artis Pabriks posted on Twitter.
He also underscored that the "West must support Ukraine until its entire territory is freed from the Russian occupation forces."
As Latvian mass media reported, two Mi-17 helicopters and two Mi-2 helicopters were sent to Ukraine partially disassembled. Before delivery, the helicopters were painted and one Mi-17 was overhauled. The Air Force of Ukraine will start using the helicopters for missions after their assembly is complete.
On February 24, the Russian Federation began a new stage of the war against Ukraine – the full-scale invasion. The invaders shell and bomb peaceful Ukrainian cities and villages, killing the civilian population. Democratic countries impose sanctions on the Russian Federation and provide assistance to Ukraine.
Latvia is one of the countries that has provided the biggest support to Ukraine by share of its gross domestic product. Latvia supplies Ukraine with weapons and personal equipment, unmanned aerial vehicles, dry rations, ammunition, anti-tank weapons, and Stinger MANPADS.
Photo credit: Artis Pabriks / Twitter
ol