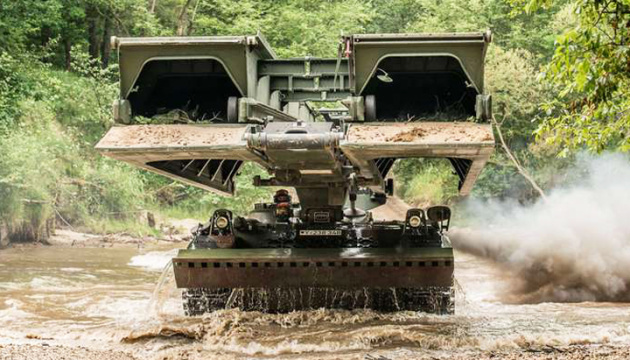 Germany sends 16 armored bridgelayers to Ukrainian army
German Defense Minister Christine Lambrecht greenlighted the transfer of 16 Biber armored bridgelayers to the Land Forces of the Armed Forces of Ukraine.
"We continue to support! Minister Lambrecht adopted a decision to send 16 Biber armored bridgelayers to further support the Land Forces of Ukraine. They can be used to overcome water and other obstacles during the battle," the Ministry of Defense of Germany posted on Twitter.
As noted on the website of the Bundeswehr, Biber bridgelayers help the engineering groups to ensure the mobility of troops to overcome cross-sections of terrain, ravines or water reservoirs. When laying, the high-speed armored bridge with a total length of 22 meters is connected from two halves. Biber bridgelayers are made on the chassis of Leopard-1 tank.
Earlier, Germany sent three Mars II MLRS to Ukraine. Ten PzH 200 self-propelled howitzers and five Gepard armored fighting vehicles are already in Ukraine.
ol