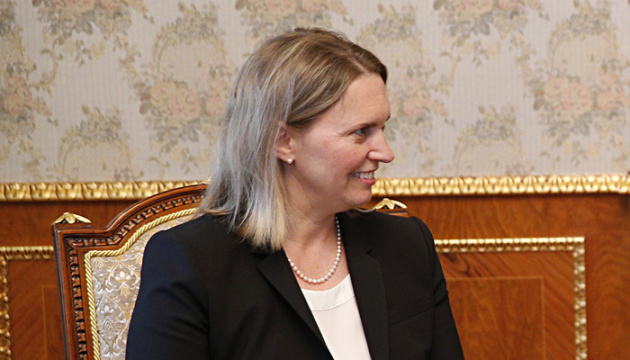 Strengthening Ukraine on battlefield: U.S. Ambassador meets with Reznikov, Zaluzhny
U.S. Ambassador to Ukraine Bridget Brink, Commander-in-Chief of the Armed Forces of Ukraine Valeriy Zaluzhny, and Minister of Defense Oleksii Reznikov discussed how to continue to strengthen Ukraine on the battlefield.
"Ukrainian Armed Forces fight with remarkable resolve. My team and I are totally focused on getting Ukraine the security assistance it needs to defend itself. Oleksii Reznikov and Gen Zalushzny discussed how we can continue to strengthen Ukraine's hand on the battlefield," the U.S. Ambassador posted on Twitter.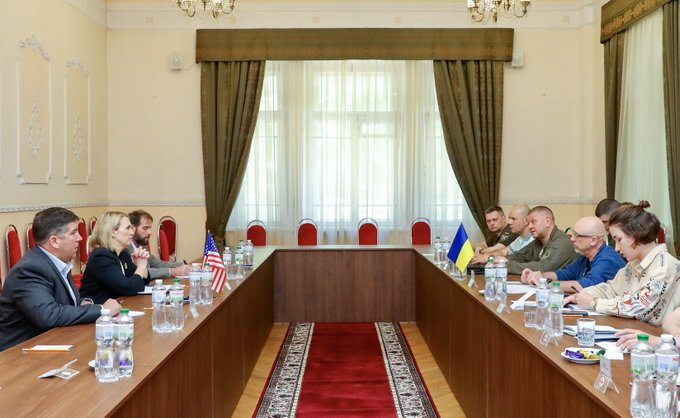 On June 13, Chief of the Security Service of Ukraine Ivan Bakanov informed Bridget Brink about the challenges and threats the Service faced during the full-scale Russian invasion.
ol