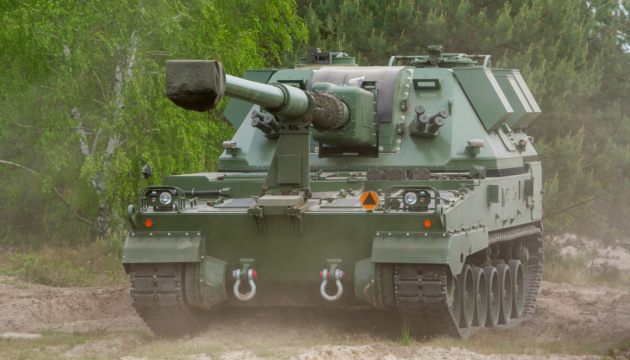 Poland signs $650M defense contract with Ukraine
Poland has signed a defense contract with Ukraine worth PLN 2.7 billion (about $650 million) for the sale of Krab self-propelled howitzers to Ukraine.
Polish Prime Minister Mateusz Morawiecki, Deputy Prime Minister and Minister for State Assets Jacek Sasin and National Defense Minister Mariusz Blaszczak said this during a joint press conference at the Huta Stalowa Wola steel mill on Tuesday, according to an Ukrinform correspondent.
"Right now we are signing one of the largest, if not the largest, export defense contract in the last 30 years. This is the sale of weapons to Ukrainians, to Ukraine," Morawiecki said.
He stressed that these weapons will be "very important" on the battlefield in eastern Ukraine.
He noted that Ukraine receives funds for the purchase of these weapons partly from the EU and partly from its own budget.
Sasin, in turn, noted that the contract is a "record" one for Poland as its value exceeds PLN 2.7 billion.
"There has been no such contract in the Polish defense industry for the last 30 years," Sasin said.
Blaszczak said that the war in Ukraine is not what many imagined in the 21st century, but a war as in photos and stories from World War II.
According to him, artillery plays a key role in Russia's war against Ukraine. Therefore, Poland will rely on the development of artillery.
Asked whether Ukraine does not intend to buy additional batches of Piorun MANPADS from Poland, Blaszczak said that "Ukrainians highly praise these weapons." However, he confirmed the possible new deliveries of these missile systems to Ukraine, noting that the Polish Ministry of Defense will order these MANPADS for its own army.