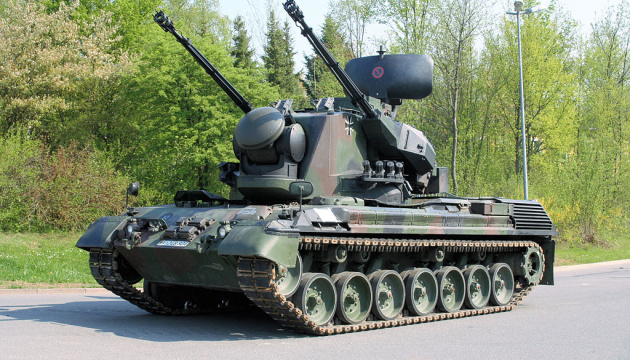 Switzerland blocks Gepard ammunition supply to Ukraine
Neutral Switzerland vetoed the re-export of Swiss-made ammunition used in Gepard anti-aircraft tanks that Germany is sending to Ukraine.
"The Swiss government confirmed yesterday that it vetoed the re-export of Swiss-made ammunition used in Gepard anti-aircraft self-propelled anti-aircraft gun which is intended to shield the land forces. Germany plans to supply this equipment to Ukraine," Ukrinform reports with reference to Swissinfo.
Switzerland referred to its policy of neutrality which prohibits it from sending military equipment to the conflict zone. This came after Berlin announced on Tuesday that it would send heavy weapons, including 50 Gepard guns, to Ukraine to help it resist the Russian invasion.
Earlier, the reports appeared that Switzerland had vetoed Germany's request to re-export some ammunition but it was not known what ammunition was referred to. According to Swissinfo, the Swiss State Secretariat for Economic Affairs (SECO) received two requests from Germany to greenlight the shipment of ammunition to Ukraine. One concerned 35mm ammunition for the Gepard tank. The other concerned 12.7mm ammunition.
"Both inquiries by Germany as to whether the ammunition received from Switzerland may be transferred to Ukraine were answered in the negative with reference to Swiss neutrality and the mandatory rejection criteria of Swiss war material legislation," SECO said.
Possible supply of Gepard tanks has been discussed lately. The KraussMaffei Wegmann plant announced back in February that they had about 50 tanks at the warehouse which can be handed over to the Armed Forces of Ukraine after minor repairs.
Gepard tanks are equipped with two 35mm guns and radar.
On Tuesday, it became known that Germany will provide Ukraine with 50 Gepard tanks.
ol