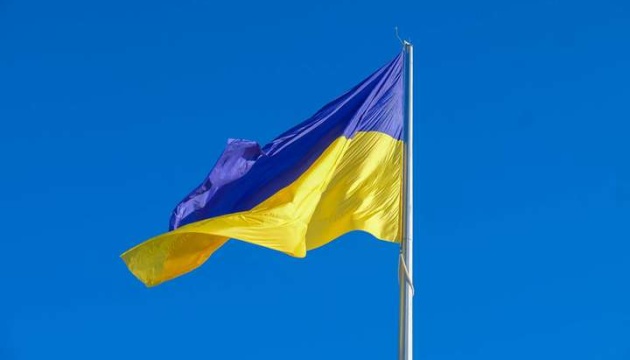 Martial law imposed in Ukraine
Martial law in Ukraine has been imposed from 05:30 on February 24, 2022, for a period of 30 days.
This is stated in the decree of President Volodymyr Zelensky No. 64/2022, which is published on the website of the Head of State, Ukrinform reports.
"To impose martial law in Ukraine from 05:30 on February 24, 2022, for a period of 30 days," the document reads.
According to the decree, the military command, together with the Ministry of Internal Affairs, other executive bodies and local self-government bodies, must ensure the measures and powers provided by the Law of Ukraine "On Legal Regime of Martial Law" necessary to ensure Ukraine's defense, public safety, and state interests.
In connection with the imposition of martial law in Ukraine, the constitutional rights and freedoms of person and citizen provided for in Articles 30-34, 38, 39, 41-44, 53 of the Constitution of Ukraine may be temporarily restricted, as well as temporary restrictions on the rights and legitimate interests of legal entities  may be introduced.
The Cabinet of Ministers of Ukraine must immediately put into effect a plan to implement and ensure measures of the legal regime of martial law in Ukraine, to provide appropriate funding.
The State Emergency Service is instructed to immediately, together with local state administrations and other government bodies, institutions, enterprises, organizations of all forms of ownership, make the unified state civil protection system, its functional and territorial subsystems ready to perform tasks in a special period.
Moreover, regional, Kyiv city state administrations, and local self-government bodies should establish defense councils and provide assistance to the military command in introducing and implementing measures of the martial law regime.
The Ministry of Foreign Affairs must inform the UN Secretary-General and foreign officials in the prescribed manner on the imposition of martial law in Ukraine, on restrictions on human and civil rights and freedoms, which is a deviation from the commitments under the International Covenant on Civil and Political Rights, and about the limit of these deviations and the reasons for such a decision.
As reported, the Verkhovna Rada endorsed a presidential decree on the imposition of martial law throughout Ukraine. 300 MPs voted for the decision.
On the morning of February 24, Russia attacked Ukraine and launched a war.
In particular, Russian troops fired missiles at airfields in Boryspil, Ozerne, Kulbakine, Chuhuiv, Kramatorsk, Chornobayivka, as well as at military facilities of the Armed Forces of Ukraine.
Ukraine's state border with Russia and Belarus has been attacked by Russian troops supported by Belarus. Russian armored vehicles violated the Ukrainian border in Chernihiv, Sumy, Luhansk, and Kharkiv regions.
ol