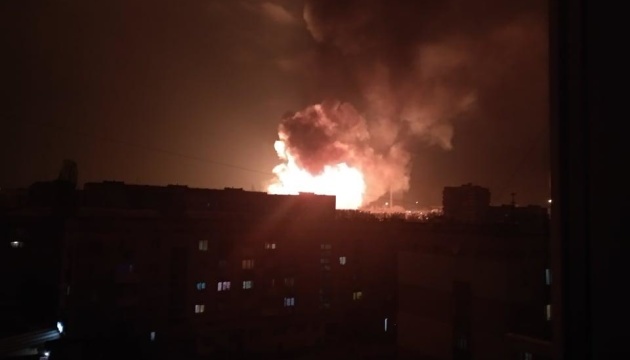 Ukrainian military facilities attacked, Russia goes on the offensive
Missiles hit several military facilities in Kyiv, Kharkiv, Dnipro cities. A Russian landing party landed in Odesa, and Russian troops crossed the border near Kharkiv.
"The invasion has begun. There have just been missile strikes on military command centers, airfields, and military depots in Kyiv, Kharkiv, and Dnipro. There are artillery shelling of the border," Adviser to the Minister of Internal Affairs Anton Herashchenko posted on Facebook.
This information was confirmed by journalist Yuri Butusov.
"Russia attacked Ukraine and its troops crossed our northern borders. Military facilities across the country, especially air defense units, air bases, control systems are being hit. The Ukrainian armed forces are resisting," Butusov wrote on his Facebook page.
Journalist Andriy Tsaplienko wrote on his Telegram channel that missile strikes began in Kyiv, Kharkiv and other cities of Ukraine, in Odesa a Russian landing party landed near Fontanka, and Russian troops crossed the state border near Kharkiv.
As Ukrinform reported, the head of the aggressor country, Putin, announced the start of a special military operation in Donbas.
ol