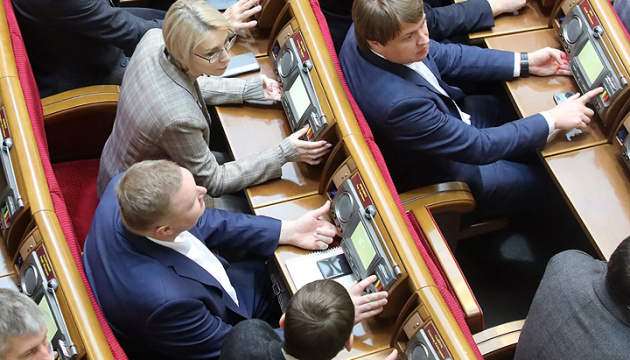 Verkhovna Rada passes bill on civilian firearms at first reading
The Verkhovna Rada of Ukraine passed at first reading the bill "On the right to civilian firearms" (No. 5708).
This decision was supported by 274 MPs, an Ukrinform correspondent reports.
According to the explanatory note, the document regulates public relations arising in the field of enforcement of the right of individuals and legal entities in Ukraine to carry civilian firearms, ammunition, as well as products structurally similar to weapons and ammunition. The bill also defines the legal regime of ownership of civilian firearms, establishes the basic rights and responsibilities of individuals and legal entities for the production, acquisition, possession, alienation, carrying, transportation, repair, use of civilian firearms and ammunition, etc.
The document proposes to define the concept of ownership of civilian firearms, to determine the conditions and procedure for obtaining documents on the ownership of civilian firearms by citizens and legal entities of Ukraine, to spell out types of civilian firearms.
It is proposed to develop a procedure for creating and maintaining the Unified State Register of Civilian Firearms.
The bill defines the general principles of exercising the rights and duties of owners of civilian firearms. The document also defines the concept of weapon-free zones and regulates the temporary import and export of civilian firearms and ammunition to and from Ukraine.
The bill, while liberalizing the circulation of civilian firearms in Ukraine, also increases the responsibility for their illegal use.
ol