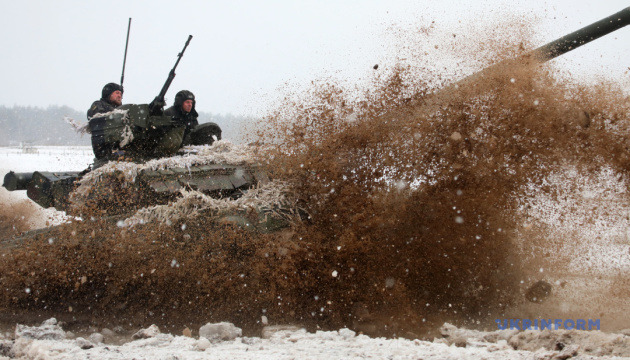 Donbas update: Ukraine reports 1 KIA, 6 WIAs amid 96 enemy attacks Feb 22
Over the past day, the Ukrainian military recorded 96 shellings on the part of the Russian-controlled forces in Donbas, including 81 attacks involving heavy weapons.
As a result of hostilities, a Ukrainian soldier was killed and six were injured, according to a Facebook report by the press service of the Joint Forces Operation, as seen by Ukrinform.
"As a result of the shelling, a Ukrainian serviceman sustained shrapnel wounds incompatible with life. Another serviceman was wounded and evacuated to a medical facility, while five suffered combat injuries. The Joint Forces Command expresses its sincere and deep condolences to the family and friends of the fallen soldier," the statement said.
In their attacks, the enemy forces employed BM-21 Grad MLR systems, 152 mm and 122 mm artillery, 120 mm and 82 mm mortars, anti-tank grenade launchers, large-caliber machine guns, and other arms.
Since day-start on Wednesday, the armed formations of the Russian Federation shelled Ukrainian positions 15 times, of which 14 attacks involved heavy weapons.
Ukraine's Army command reported no new casualties. Joint Forces keep monitoring the situation in the area, deterring and repelling armed aggression by the Russian Federation.
im