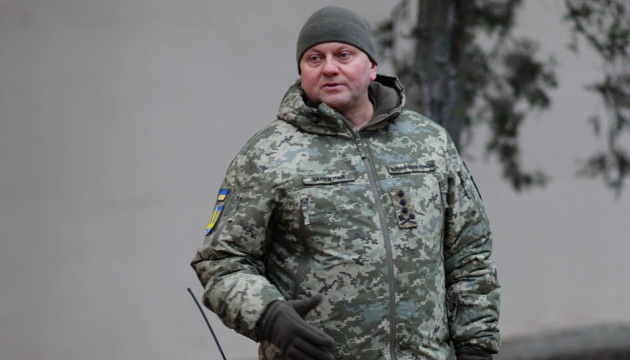 Occupiers fire on UNHCR's humanitarian convoy in Luhansk region
A humanitarian convoy of the UN Refugee Agency (UNHCR) came under fire opened by the Russian-occupation forces at the entry-exit checkpoint "Shchastia", Luhansk region.
"Today, at about 12:00, Russian-occupation forces fired on the entry-exit checkpoint 'Shchastia' in Luhansk region, where the drivers and trucks, which yesterday had delivered humanitarian cargo and were moving from the non-government-controlled territory, were inspected by the State Border Guard Service officers. The attack, launched from Vesela Hora village, involved heavy machine guns (about 50 shots), 82mm mortar (3 shots), AGS-17 grenade launcher (10 shots)," Commander-in-Chief of the Armed Forces of Ukraine Valeriy Zaluzhny posted on Facebook.
He also informed that four cars of the humanitarian convoy passed the entry-exit checkpoint, people were evacuated to a shelter. However, eight cars remained in the interposition zone.
No casualties among civilians and Joint Forces personnel were reported.
"I emphasize that this fact is yet another gross violation of the norms of international humanitarian law and the Minsk agreements, committed by the Russian-occupation forces. The Joint Forces personnel takes all measures to protect civilians," the Commander-in-Chief stressed.
As reported, over the past day, February 17, the armed formations of the Russian Federation violated the ceasefire in the Joint Forces Operation (JFO) area in eastern Ukraine 60 times, including 43 attacks with the use of weapons banned under the Minsk agreements. Thirty-one populated localities came under Russian occupiers' fire.
One Ukrainian soldier was wounded, and another was injured in action.
Two civilians were wounded in the shelling by Russian-occupation forces.
Moreover, the enemy shells damaged the building of a kindergarten, power lines, gas pipeline and destroyed two private houses in Stanytsia Luhanska (16km north-east of Luhansk). Three employees of the kindergarten were contused. In addition, Russian armed forces fired artillery at the village of Vrubivka (72km west of Luhansk), damaging the building of a local secondary school, a gas pipeline, and a private house.
ol