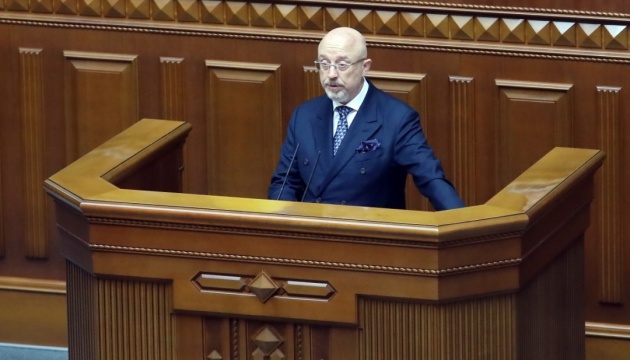 No pullback of Russian troops from Ukraine border - Reznikov
Ukraine does not confirm the withdrawal of Russian troops from the Ukrainian border, their total number is 149,000 and may increase in the near future, Ukrainian Defense Minister Oleksii Reznikov has said.
He stated this during a question-and-answer session in the Verkhovna Rada on Friday, February 18, according to an Ukrinform correspondent.
"On the situation around Ukraine's borders. First and foremost, we do not confirm statements by the Russian side about the withdrawal of their troops. This is not happening. There is a movement of forces and means. Secondly, we are currently monitoring the units of the Russian troops. There are about 129,000 troops of the ground component and, together with the naval and aviation components, their number is about 149,000," Reznikov said.
According to him, since the Russian exercises in Belarus, other regions and the Black Sea are in their active phase, the bulk of the troops have already arrived, but it is expected that several thousand more troops will be involved in the coming days.
He also said that three more ships could enter the Black Sea.
"Our intelligence sees all the movements that could pose a potential threat to Ukraine. Every plane, helicopter or tank unit - we see them! We are in constant contact with our international partners and receive confirmation of such information," Reznikov said.
op