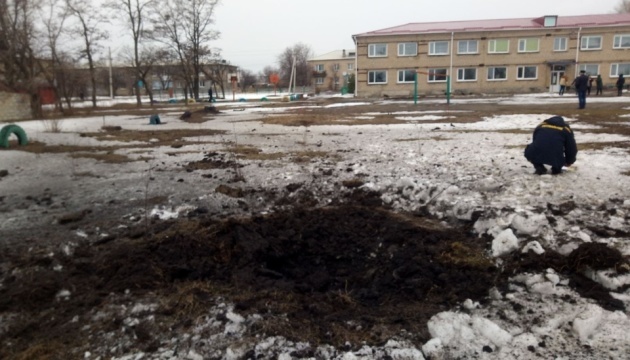 Occupiers fire on Vrubivka, hitting school, damaging houses and gas pipeline
The occupiers fired on Vrubivka urban-type settlement, Luhansk region, hitting a local school, damaging residential buildings and a high-pressure gas pipeline.
"Today at about 10:25, an attack was launched from the temporarily occupied territory on Vrubivka urban-type settlement, as a result of which one of the shells hit the yard of a local school. At the time of the attack, there were 30 students and 14 staff members inside. As of 11:10, eight students and two staff members are in the basement, the rest of the children were taken home," the Popasna City Military-Civil Administration posted on Facebook.
As noted, a shell hit an outbuilding of one of the residential buildings, and a private house was damaged. Moreover, a high-pressure gas pipeline was broken. Currently, 70 apartments in high-rise buildings and 96 private houses are left without gas.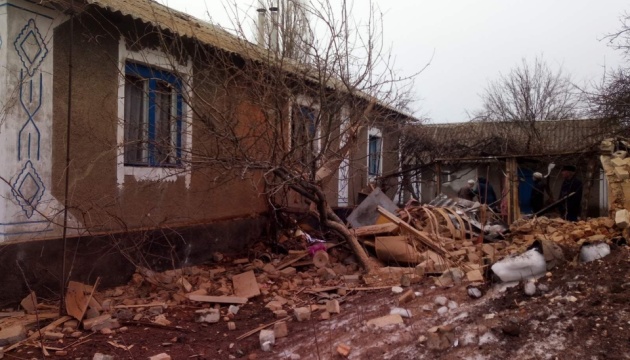 The information about the victims and the destruction is being specified. It is now known that the enemy fired 122mm mortars, banned under the Minsk agreements, on three streets of Vrubivka settlement.
In addition, an enemy artillery attack caused a power cut and damaged a residential building in the village of Taramchuk, Donetsk region.
In Marinka, a frontline town in Donetsk region, a local pensioner received shrapnel wounds to her arm and abdomen at a bus stop.
ol