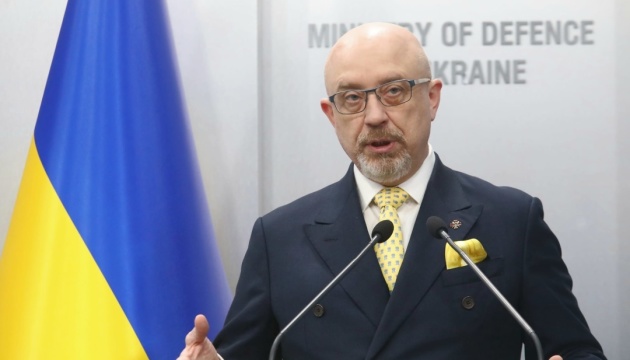 Nothing unexpected happening around Ukraine – defense minister
The situation on Ukraine's borders remains stable as of the morning of February 16, and nothing unexpected is happening, according to Ukrainian Defense Minister Oleksii Reznikov.
He said this during a special telethon dedicated to the Day of Unity, according to an Ukrinform correspondent.
"Our intelligence officials see everything. We are in constant contact with our partners, our data coincide and our country is ready for any scenario. This morning, like every single day, I received another summary with figures and facts, and they fully correspond to our forecasts and do not contain anything unexpected," Reznikov said.
He recalled that the Ukrainian Armed Forces form the basis of the country's defense. Last year, their number was 250,000, and on January 1 this year, this number increased by another 11,000 people.
He also stressed that the top military leadership of the Ukrainian Armed Forces is not only experienced soldiers, but also heroes who know in practice what the war is.
"I want everyone to understand that the command of our army consists of combat generals who have mastered military science not only from books, but directly at the front line, who know perfectly well who our enemy is and how to stop him. Each of them looked into the eyes of death and lost comrades-in-arms. Therefore, they are not only qualified, but also very responsible commanders," Reznikov said.
Ukrainian President Volodymyr Zelensky on February 14 signed a decree declaring February 16 the Day of Unity in Ukraine. Among other things, the decree provides for a 30% increase in the salaries of Armed Forces service members from March 1, 2022 and a 20% increase in the salaries of service members of the State Border Guard Service and the National Guard from the beginning of 2022.
op