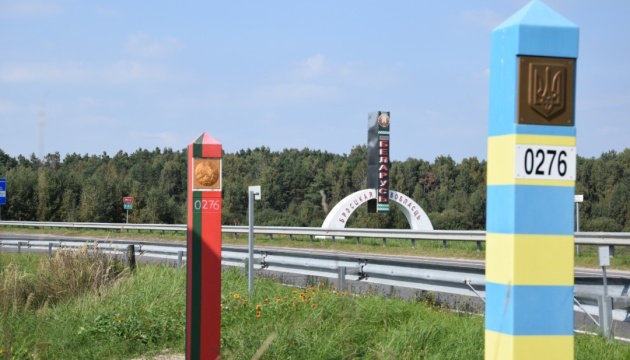 Belarusian defense minister says no risks, threats to Ukraine from Belarusian territory
Belarusian Defense Minister Viktor Khrenin has said that there are no risks and threats to Ukraine from Belarusian territory, the Ukrainian Defense Ministry has said.
During a phone call held between Ukrainian Defense Minister Oleksii Reznikov and his Belarusian counterpart, both parties discussed measures to increase confidence and transparency during military exercises held near the state border, the statement said.
"The conversation took place in order to restore the atmosphere of dialogue […] and ensure security in the region," the statement said.
The defense ministers discussed the implementation of confidence-building and transparency measures during military exercises held near the state border, as well as the elimination of possible incidents and the mutual provision of information about emergencies.
Reznikov informed Khrenin about the progress of the command and staff exercises "Snowstorm 2022," emphasizing that these drills are defensive.
In order to strengthen mutual trust, an agreement was reached that the Belarusian defense attaché in Ukraine would attend Exercise Snowstorm 2022 and the Ukrainian defense attaché in Belarus would attend the Belarusian-Russian Exercise Allied Resolve 2022.
Both ministers also agreed to continue contacts in order to develop relations in the field of defense in the spirit of good neighborliness.
"I am grateful to my colleague Viktor Khrenin for an open conversation. I have repeatedly emphasized that the relations between the Ukrainian and Belarusian peoples are special. Our feelings are very warm. Any threats or provocations from Ukraine against Belarus are excluded, they are simply impossible. Viktor Gennadyevich also assured me of the absence of risks and threats to Ukraine from the territory of the Republic of Belarus. We discussed the things that are now on the agenda and determined the algorithm for further interaction. I see this as a positive signal and the first step towards fruitful cooperation," Reznikov said.
Russia and Belarus on February 10 started a joint ten-day military exercise amid international concerns over a build-up of Russian troops along Ukraine's border.
NATO thinks the drills in Belarus are the largest military operation in the country since the collapse of the Soviet Union and the end of the Cold War.
Russia has consistently denied plans to invade Ukraine, although it has amassed more than 100,000 troops near Ukraine's borders.
Some Western countries and the United States warned that Russia could attack Ukraine at any time.
op