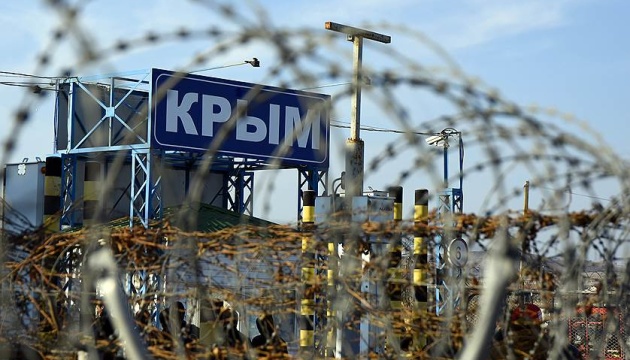 Defense Ministry: 32,000 Russian troops stationed in occupied Crimea
To date, 32,000 Russian troops are stationed in occupied Crimea.
"From 2014 to early 2022, Russia significantly increased its military presence on the peninsula and in the Black Sea. The permanent joint force grouping of the Russian Armed Forces has been established on the peninsula, and the number of personnel today reach about 32,000 members," Deputy Minister of Defense of Ukraine Hanna Maliar said on the air of Suspilne Crimea.
Not all information about the Russian military build-up near Ukraine's border, available to Ukrainian intelligence, is disclosed as the data can be used by the enemy, Maliar noted.
"To date, we observe more than 100,000 personnel, if we talk about the ground component. In the spring of 2021, we recorded 126,000. Today, the size is roughly the same ... Currently we do not observe the formation of strike groups," the deputy minister said.
According to Maliar, the threat from Russia comes "every day the eighth year in a row", but the formation of strike groups has not yet been recorded.
Russia continues to deploy troops near Ukraine's borders, in the occupied Crimea, Belarus, the Black Sea, and the Sea of Azov. Western politicians consider that Russia is likely to invade Ukraine in the coming days. At the same time, Moscow accuses Western countries and the media of spreading an "unprecedented disinformation campaign" about a possible invasion.
ol