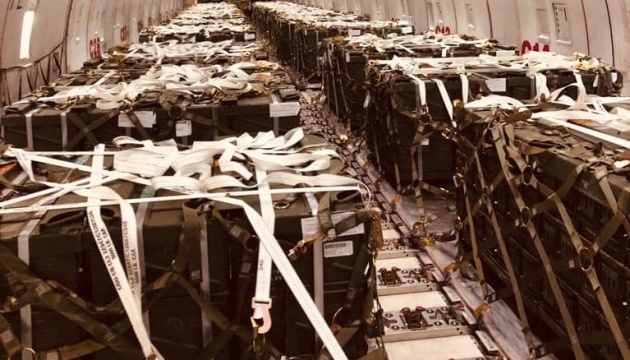 Two more planes with U.S. military aid arrive in Ukraine - Reznikov
Two more planes carrying about 130 tonnes of military aid from the United States arrived in Ukraine late on February 10.
According to Ukrinform, Ukrainian Defense Minister Oleksii Reznikov announced this on Facebook.
"Two more birds with military assistance from our U.S. partners [have arrived] in Kyiv! Javelins, grenade launchers and other defensive ammunition for the Ukrainian Armed Forces," he wrote.
According to Reznikov, 15 U.S. aircraft have already delivered more than 1,200 tonnes of military assistance to Ukraine.
On February 9, Ukraine received the tenth plane carrying over 80 tonnes of ammunition from the United States.
op