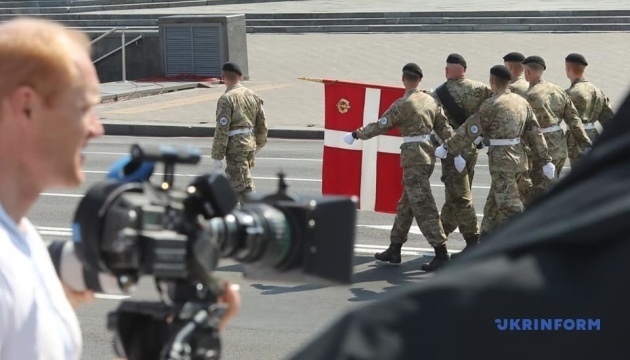 Denmark ready to provide military assistance to Ukraine
Denmark is ready to provide Ukraine with military assistance, the details of which are currently being discussed.
Danish Prime Minister Mette Frederiksen said this at a joint press conference with German Chancellor Olaf Scholz ahead of their talks in Berlin on Wednesday, February 9, according to an Ukrinform correspondent.
Frederiksen called Russia's "aggressive" behavior "unacceptable." She said the Danish government has made clear to Ukraine that it wants to provide direct assistance, including humanitarian assistance and "potentially also at the military level."
"On our part, there are no principled remarks, no opposition to the provision of military assistance [to Ukraine]," she said.
According to Frederiksen, consultations are currently underway, and the Danish Ministry of Defense is holding a meeting today to discuss specific requests from Ukraine. She did not specify whether it was about the provision of weapons or other forms of assistance.
Frederiksen also stressed her country was ready to "actively assist Ukraine in the issue of cyber defense."
Germany, in turn, continues to refuse to supply Ukraine with defensive weapons, despite repeated calls from Kyiv.
op