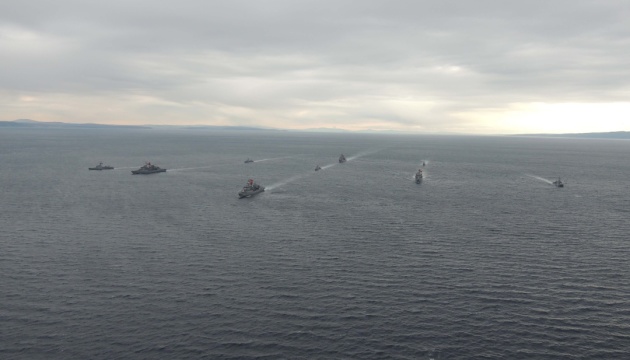 Six Russian large landing ships entering Black Sea "for exercises"
A group of large landing ships of the Russian Navy is passing through the Bosporus and Dardanelles from the Mediterranean to the Black Sea.
The Russian Defense Ministry says that the warships are on a scheduled sail to the Black Sea, where they will reportedly take part in naval exercises, Ukrinform reports.
It is specified that the Korolyov, Minsk, and Kaliningrad are currently in the Dardanelles, while the Pyotr Morgunov, Georgy Pobedonosets, and Olenegorsky Gorniak will pass to the Black Sea over the next day.
Earlier, a group of large landing ships made a call at the Russian navy's logistics hub on the Mediterranean coast (Syria), where stocks of fuels and lubricants, drinking water, and food were replenished.
As reported, Russia continues to build up its forces in the temporarily occupied territories of Ukraine and around Ukraine's borders. The Kremlin is using these military maneuvers to blackmail the United States and NATO, putting forward an ultimatum demanding guarantees of NATO eastward non-expansion and the reversal of the allies' security policy.
Should the West refuse to accept such Russian "offers," the Kremlin publicly threatens to use measures of a "military and military-technical nature."
im