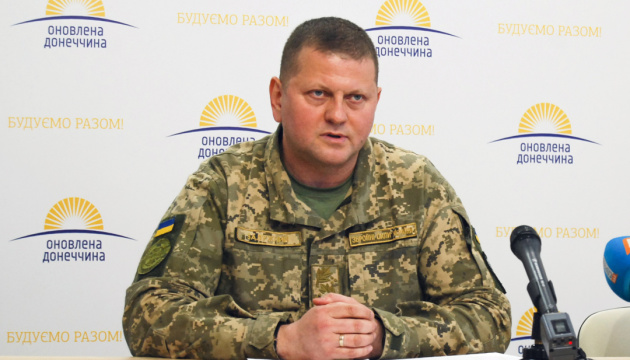 Ukraine does not plan military liberation of Crimea, parts of eastern regions
Ukraine does not plan a military operation to liberate the temporarily occupied territories.
"I must reassure the president of the Russian Federation and the people of the Russian Federation that no talks have been held on planning a military operation to enter the temporarily occupied territories of Donetsk and Luhansk regions or the temporarily occupied Crimea and no such plans have been developed," Commander-in-Chief of the Armed Forces of Ukraine Valeriy Zaluzhny said on the air of a Ukrainian TV channel, commenting on Putin's statement on Ukraine's intention to liberate Crimea by military means.
As noted by Secretary of the National Security and Defense Council of Ukraine Oleksiy Danilov, Ukraine is a responsible country that cannot allow civilian casualties to happen.
"If such operations are launched, there will be casualties among the civilian population. We are a responsible country, we cannot allow that to happen," Danilov said.
He stressed: "For us, the issue of Crimea has not been resolved yet. This is our land, and we will calmly and prudently do everything possible to return control of Crimea and the occupied territories of Donetsk and Luhansk regions. And we will definitely do that. In what way? It will depend on us."
As reported, on February 1, Putin said that Ukraine's accession to NATO could pose a threat of Russia's military conflict with the Alliance over the temporarily occupied Crimea.
оl