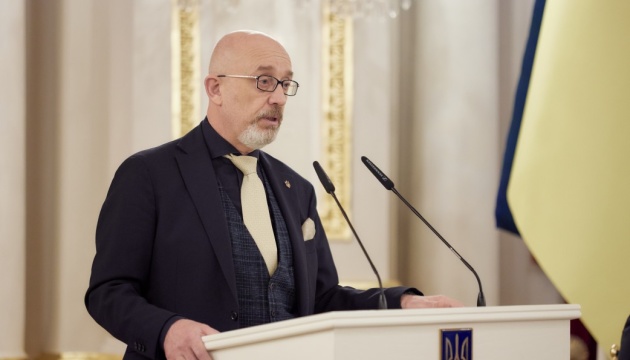 Minister Reznikov: About 115,000 Russian troops stationed on Ukraine's borders
The Russian military land contingent near the borders of Ukraine, including Belarus, as well as in the temporarily occupied territories of Crimea and Donetsk and Luhansk regions, totals about 115,000 people.
"Currently, we observe Russian units, about 115,000-strong land contingent, including in the territory of Belarus and the adjacent areas of the Russian Federation, temporarily occupied territories of Donetsk and Luhansk regions, and Crimea," Defense Minister of Ukraine Oleksii Reznikov said at a briefing, an Ukrinform correspondent reports.
According to the minister, the units are being redeployed to the training areas in Crimea, Voronezh region, etc.
In addition, Reznikov noted that six Russian landing ships of the Northern Baltic Fleet continue to cross the Mediterranean Sea and, according to him, are going to enter the Syrian port of Tartus. The Ukrainian defense minister did not rule out that those ships could further move towards the Black Sea.
As reported, Russia continues to militarize the temporarily occupied Crimean peninsula, but the formation of strike groups ready for the offensive is not observed there.
Photo credit: Maxar
ol