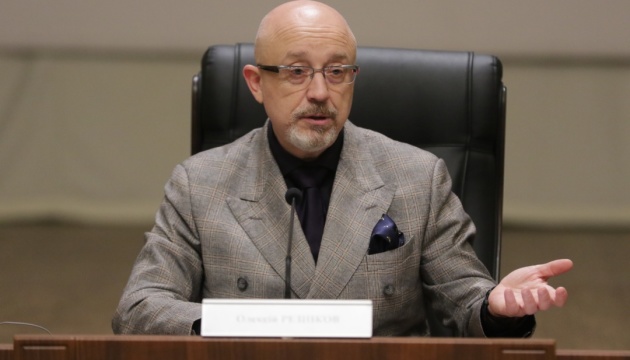 Ukraine closely monitoring situation with Belarusian-Russian military drills - Reznikov
Ukraine does not expect provocations from Belarus and expects Russian troops to leave Belarusian territory after joint military drills, Ukrainian Defense Minister Oleksii Reznikov has said.
He said at a briefing on Thursday, February 3, that the relevant Ukrainian units were monitoring the situation with Belarusian-Russian military exercises, according to an Ukrinform correspondent.
"We definitely are not planning to carry out any provocations against Belarus and we do not expect any provocations from Belarus, because we believe that there are no grounds for enmity and unfriendly understanding between us. I want people in Minsk to hear us that we have hope, that the stay of Russian troops there will be temporary and they will leave Belarus after the exercises," Reznikov said.
He recalled that the active phase of the Belarusian-Russian exercises should begin on February 3.
According to him, several thousand people are to take part in these exercises, mostly from the military units of the eastern and central military districts of the Russian Federation.
"Our Armed Forces, border guards, the National Guard, the police, the Security Service are ready. We are monitoring [the situation] in all five regions bordering the friendly Republic of Belarus. We are adapted to any change in the situation," Reznikov said.
op