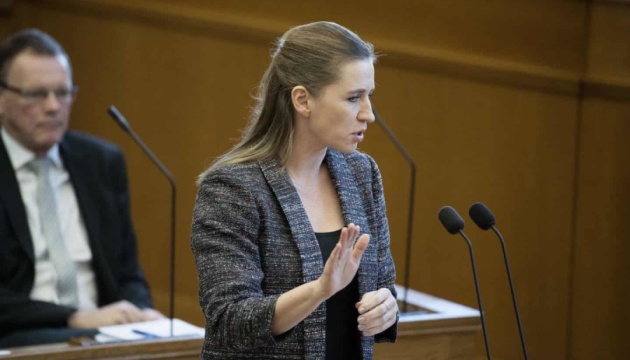 Danish PM not ruling out supply of weapons to Ukraine
Danish Prime Minister Mette Frederiksen has said that Denmark is ready to supply weapons and other military equipment to Ukraine if Russia continues escalating the situation.
That's according to Ukraine's Censor.NET news site, citing Denmark's Ekstra Bladet, Ukrinform reports.
"I do not want to rule out [sending military equipment to Ukraine], and I have no principled opposition to us doing so," Frederiksen said.
At the same time, she declined to answer whether Denmark was ready to provide its troops to Ukraine.
Frederiksen believes that the situation around Ukraine poses a serious threat to the whole of Europe. She stressed that in the event of a new Russian invasion of Ukraine, Russia would face sanctions of "unprecedented dimension."
Earlier reports said that Russia had continued to amass troops in the temporarily occupied territories of Ukraine and near its borders. The Kremlin is trying to use these military preparations to blackmail the United States and NATO, demanding that the military alliance stop expanding further east and that NATO members give up their security policy. If the West refuses to take into account such Russian "proposals," the Kremlin publicly threatened to take "military and military-technical" measures.
op