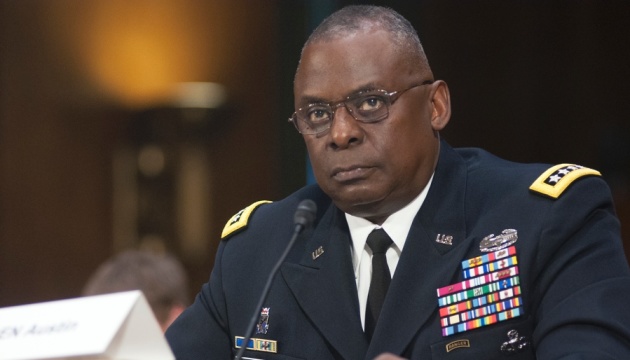 Pentagon assesses Russia's range of options against Ukraine
U.S. Defense Secretary Lloyd Austin considers that the buildup of Russian forces along Ukraine's border provides Putin with a complete range of military options, including a full-scale invasion.
"While we don't believe that President Putin has made a final decision to use these forces against Ukraine, he clearly now has the capability," U.S. Defense Secretary Lloyd Austin told a Pentagon news conference on January 28, AP reports.
Austin said Putin could use any portion of his force of an estimated 100,000 troops to seize Ukrainian cities and "significant territories" or to carry out "coercive acts or provocative political acts" like the recognition of already occupied Ukrainian territories.
Austin spoke alongside Army Gen. Mark Milley, chairman of the Joint Chiefs of Staff. Milley noted that there were not only ground troops and naval and air forces near Ukraine's border, but also cyber and electronic warfare capabilities, as well as special operations forces.
"If Russia chooses to invade Ukraine, it will not be cost-free, in terms of casualties and other significant effects," Milley said, noting that Ukraine's armed forces are more capable today than in 2014.
ol