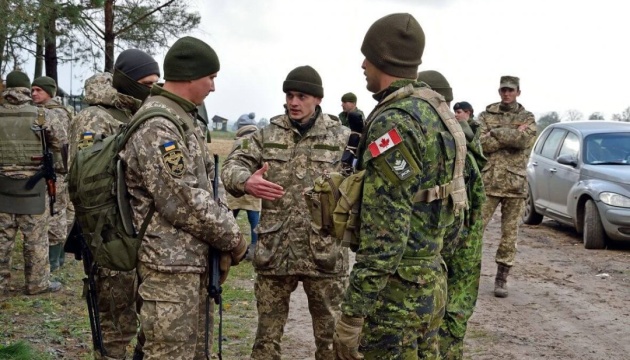 Trudeau: UNIFIER members not to take part in combat operations
The Canadian military from the UNIFIER training mission will not take part in combat operations if Russia invades Ukraine.
Prime Minister of Canada Justin Trudeau made a corresponding statement at a press conference, an Ukrinform correspondent reported.
"This is not a combat mission. This is a training mission. The Canadian military will be there to advise and assist," Trudeau said when asked whether the Canadian military would take part in combat operations if hostilities break out.
The Prime Minister stressed that the safety of the Operation UNIFIER members "is paramount".
As reported, on January 26, Canada announced a three-year extension and significant expansion of the UNIFIER military training mission in Ukraine. There are currently about 200 Canadian instructors in the country, and another 60 are expected to join them soon.
ol