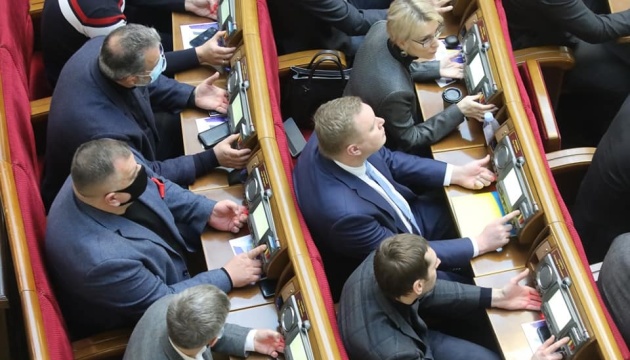 Ukraine's parliament passes law allowing territorial defense forces to use small arms
The Verkhovna Rada, Ukraine's parliament, has introduced amendments to the legislation on national resistance and allowed voluntary formations of territorial communities to use small arms, in addition to hunting rifles.
A total of 278 MPs voted for a respective decision at a parliament meeting on Thursday, January 27, according to an Ukrinform correspondent.
"Members of voluntary formations of territorial communities have the right to use personal hunting weapons, small arms, other weapons and ammunition while performing territorial defense tasks, in accordance with the procedure established by the Cabinet of Ministers of Ukraine," the amendments read.
The most significant changes currently made to the law include clearly defined powers of the Special Operations Forces, which will lead the resistance movement, as well as giving volunteer fighters the right to use small arms and, according to an order by the Commander-in-Chief of the Ukrainian Armed Forces, other weapons if necessary.
The law enters into force on the day following the day of its publication.
op