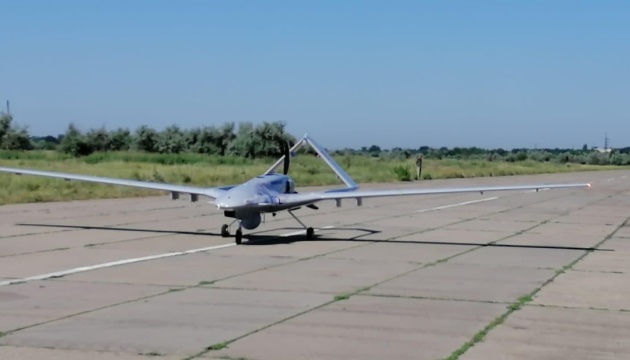 Ukraine launches production of Bayraktar drones - Yermak
The production of armed drones Bayraktar TB2 has been launched in Ukraine, according to Andriy Yermak, head of the President's Office.
In an interview with the Focus magazine on Friday, December 24, Yermak said the Ukrainian government is expanding cooperation with Turkey, which sent the first batch of Bayraktar TB2 drones to Ukraine in July this year.
"Now we have launched their production in Ukraine. When they say that these are 'Turkish' Bayraktars, yes, we got them from Turkey, but it is important to point out that the engines for these drones are made in our country," he said.
According to Yermak, Kyiv has "a huge program of military assistance from the West," with the UK involved in building up the Ukrainian Navy.
"With this country, we are implementing a GBP 1.7 billion project to develop our navy. The size of our joint programs with France reaches EUR 1.3 billion," Yermak said.
He also recalled that Ukraine had received Javelin anti-tank missile systems and other military equipment from the United States.
"The U.S. president said that they would provide all the necessary military assistance so that Ukraine could repel any attack on its territory," Yermak said, adding that "today they are really cooperating with Ukraine as a strategic partner."
Ukrainian Defense Minister Oleksiy Reznikov said earlier that the Ukrainian Defense Ministry would purchase an additional batch of Bayraktar drones next year for the Ukrainian Armed Forces.
op