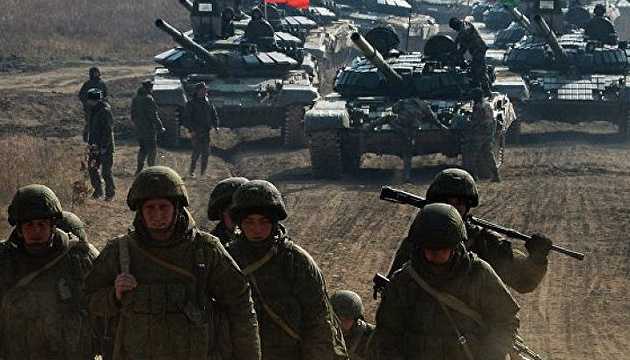 Russia amasses about 52 battalion tactical groups near Ukraine's border
As of today, there are about 52 battalion tactical groups of the Russian Armed Forces near Ukraine's border and their number may increase.
"This year, the Russian Federation has already done what it is doing today to intimidate not only Ukraine but also its Western partners. To date, there are about 52 battalion tactical groups [stationed near Ukraine's border], they move along the state border of Ukraine. But I want to remind you that there were 62 such groups in April. In general, their number may increase to 150. Therefore, the task of our military is to follow the situation, get ready, do not relax, do our job," Commander-in-Chief of the Armed Forces of Ukraine, Lieutenant General Valeriy Zaluzhny said at a briefing, an Ukrinform correspondent reports.
Answering a question from Ukrinform, whether there is a further increase in Russian troops in the Autonomous Republic of Crimea, Zaluzhny said: "We also observe the build-up in Crimea. Well, I would say there has been a slight increase over the past week, we counted an increase of about 1,500-1,800 people. Yes, it [build-up] takes place, the Russian Federation does this. The purpose is a separate issue. "
ol