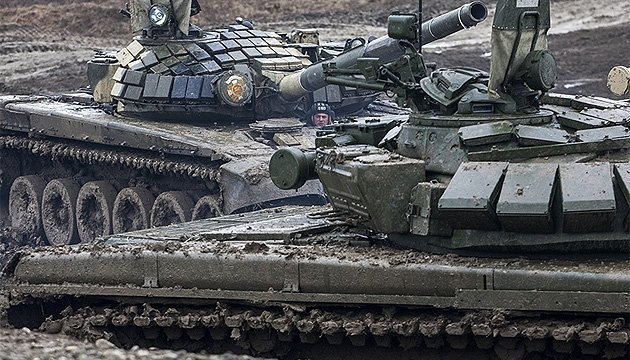 NSDC secretary says 122,000 Russian troops massed near Ukraine border
There are 122,000 Russian servicemen deployed at a 200-km distance to the borders of Ukraine, as well as another 143,500 at a distance of 400 km.
That's according to Secretary of the National Security and Defense Council, Oleksiy Danilov, who spoke at a briefing following a working visit to Ivano-Frankivsk region, an Ukrinform correspondent reports.
"As for the number of troops… To date, what we see is 122,000 Russian troops located at 200 km and 143,500 at 400 km within this radius of our border," said Danilov.
He reiterated that the situation near the borders has never been calm since 2014, but the president and the country's top military leadership have the situation "under control."
"We understand what is happening there, and in the event of an escalation - which can't happen instantly, relatively speaking within a today, we need to prepare for this – we are monitoring all this," said the NSDC secretary.
Danilov also recalled that the law on new national resistance will come into force on January 1, 2022, which will strengthen the country's defense capabilities.
"We have additional resources, and the territorial defense, if necessary, will repel the aggressor. Weapons must remain lubricated. I wish it's we don't have to use them, but if necessary, all citizens know what to do," said the secretary of the National Security and Defense Council.
As Ukrinform reported earlier, the Verkhovna Rada passed at second reading and as a whole Presidential Bill No.5557 "On the Fundamentals of National Resistance." The legislation was supported by 313 people's deputies.
The law aims to determine the legal and organizational basis of national resistance, the basics of its preparation and conduct, as well as the tasks and powers of the security and defense forces as regards national resistance.
im