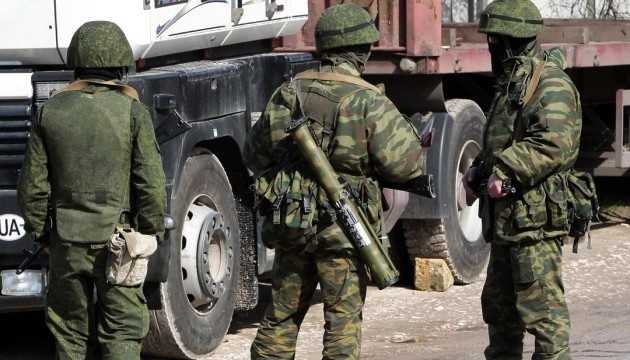 War against Ukraine: What price will Russia pay
What would happen to Russia should it decide to launch a full-scale war with Ukraine?
Putin is told of the many unresolved problems existing in Russia and recalled of train cars filled with unidentified bodies of Russian soldiers. Russia has already suffered trillions in losses due to the occupation of Crimea and parts of Donbas. Meanwhile, Russians aren't too eager to fight for the Kremlin. But will any of this stop Putin?
Dialogue at gunpoint
On December 8, Putin called out as "provocative" The Kommersant's question on whether Russia is going to invade Ukraine. He responded in an evasive wordy manner, starting off with a complex sentence involving a "but": "Russia pursues a peaceful foreign policy but ..." This was followed by the same old song about NATO expansion which allegedly threatens Russia's security.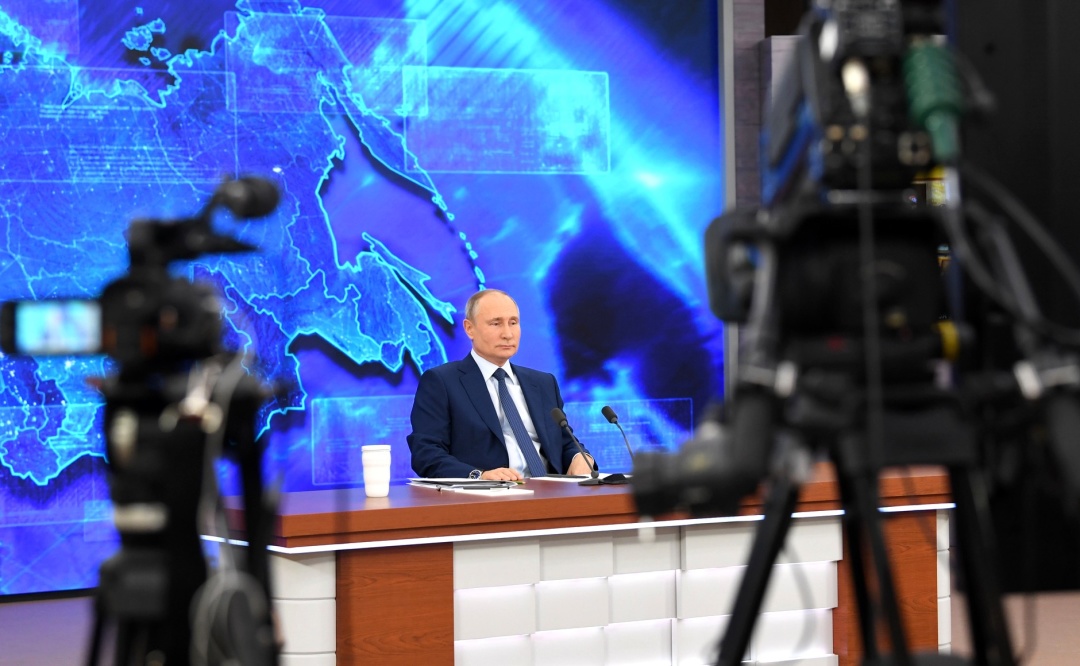 The conjunction seems to hint at such possibility.
On December 14, after phone calls with Finland's President Sauli Niiniste and French President Emmanuel Macron, Putin called for "urgent" international talks to work out "legally formalized guarantees" of Russia's security.
According to the Kremlin's website, the guarantees, as Putin sees them, should exclude "any further NATO expansion to the east" and deployment of "weapons that threaten Russia" in neighboring countries, especially in Ukraine.
"Putin likes talking to the West holding Ukraine at gunpoint," as journalist Roman Honcharenko put it.
However, according to Bloomberg, the Kremlin understands that "there is practically no chance to get such guarantees from the Alliance." White House officials say Putin will not have a right to vote on future NATO enlargement. NATO Secretary General Jens Stoltenberg also assured that the Alliance's relations with Ukraine remain unchanged. "This is a fundamental principle: every nation has the right to choose its own path," he told reporters in Brussels.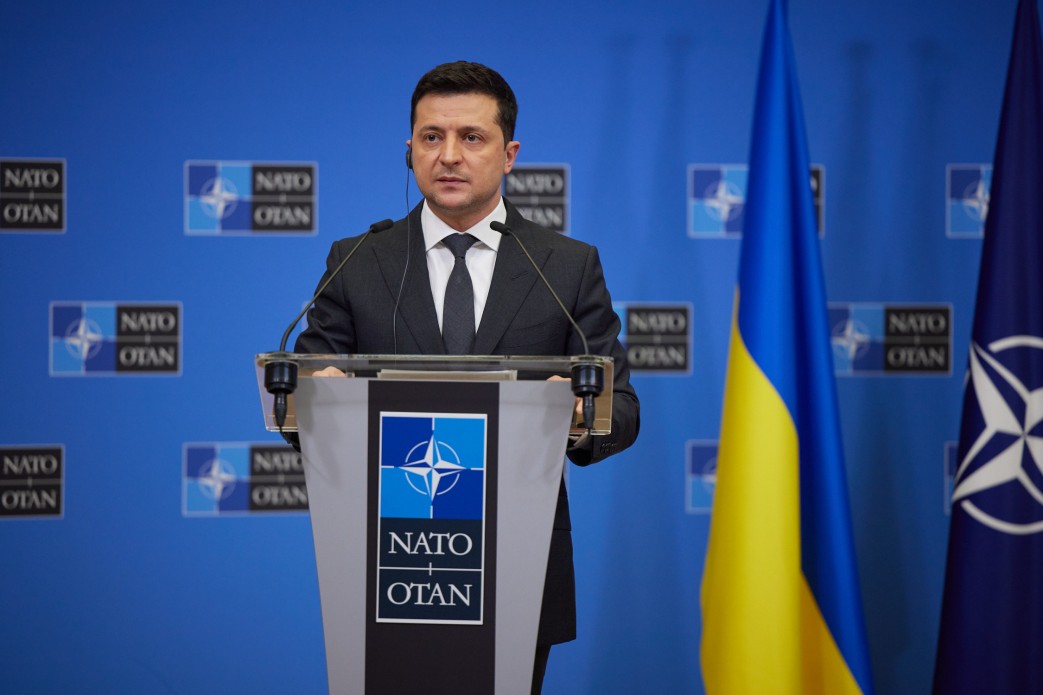 Photo: The Ukrainian President's Office
Answering La Repubblica's question, whether he was ready to abandon Ukraine's NATO membership plans in exchange for a guaranteed withdrawal of Russian troops from the border, President Volodymyr Zelensky said: "It is strange to hear the Russian side asking for any guarantees after Russia itself has violated so many commitments."
Putin has repeatedly made it clear that he considers Ukrainians to be one nation with the Russians, and that Ukrainian lands are "historical lands" of Russia. This is his phantom pain and obsession. But how what lengths is he willing to go to gain the right to control Ukraine at his own discretion?
Many experts put forward reasonable arguments against the possibility of a Russian large-scale military invasion of Ukraine.
They say that Putin is quite happy with the implementation of the Minsk agreements, to have parts of Donbas that are now occupied return to Ukraine, while de facto remaining under Russian control. This way, he would get several million Ukrainian voters who would be voting in Russia's favor and definitely prevent Ukraine's integration into NATO, while Ukraine would bear all responsibility for any socio-economic problems in these territories. And this seems to be enough for Putin.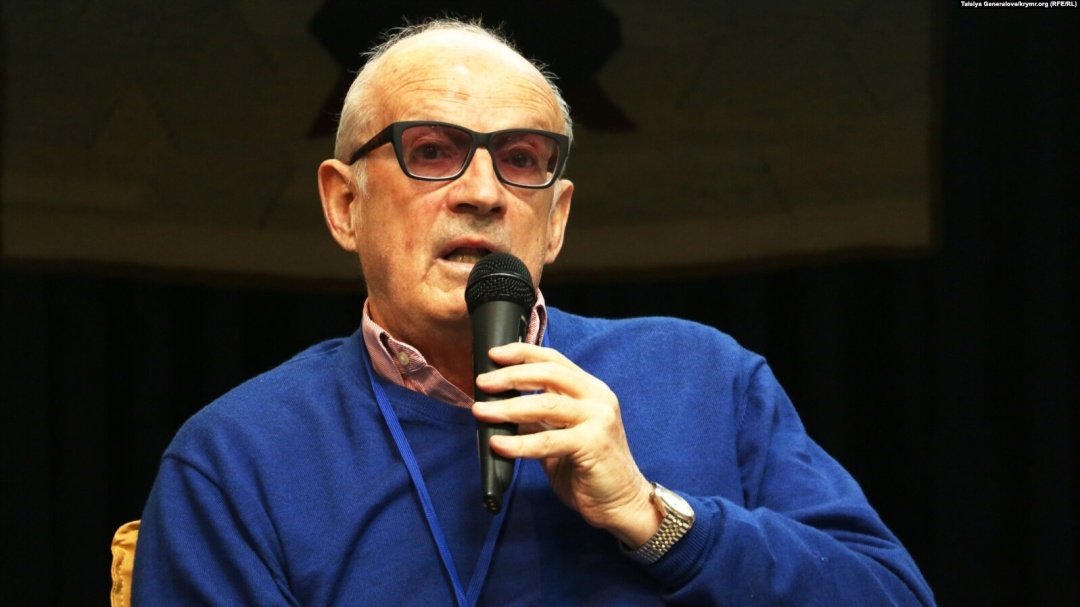 Andrey Piontkovsky/RFE/RL
Andrey Piontkovsky also added rational arguments, at the same time urging everyone to keep in mind the apt description that Boris Nemtsov once gave to Putin in an interview with Ukrainian television: "Just so you know, he is crazy."
Translating this into diplomatic language, we can say that his actions are not always predictable – they can be irrational. Therefore, it is impossible to rule out a scenario that might seem crazy.
According to Valerii Kravchenko, an expert with the National Institute for Strategic Studies, Moscow sees that the "window of opportunity" is closing – Ukraine may soon "break away" completely. This forces Russia to act hastily.
Kravchenko suggests that Putin's plan may be to create an "alternative Ukraine" – a proxy that would enter into an alliance with Belarus and Russia.
Valentyn Badrak, chief of the Center for Army Research, Conversion and Disarmament, believes Putin's only chance of not losing Ukraine is to launch a blitzkrieg immediately.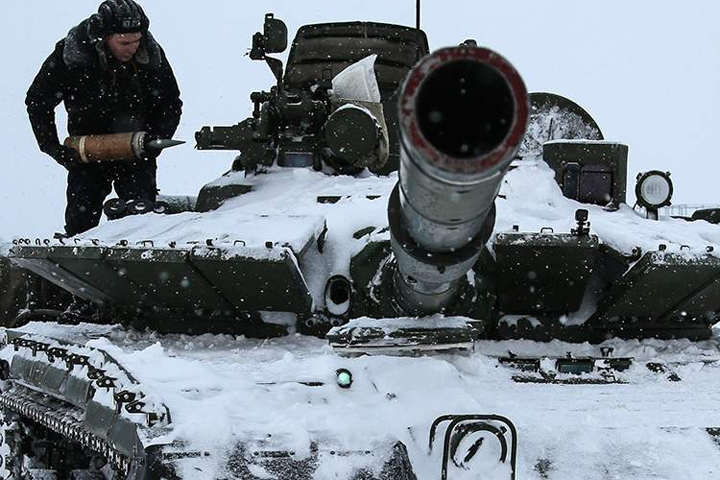 "Putin is well aware that a strong but non-fatal blow would mean death for the one who inflicted it. Therefore, it is either blitzkrieg or total failure. Russia is incapable of a protracted war at the moment," said Badrak.
"Let's allow everyone who doesn't love us to just go"
Thus, the hypothetical price that Russia could pay for launching a war against Ukraine in the event of a blitzkrieg failure is the complete collapse of Russia itself.
But Russia, as it turned out, could face collapse even without this war with Ukraine.
On December 9, during a meeting of the Human Rights Council, Putin unexpectedly acknowledged the fragility of the Russian Federation. He reacted really nervously to the address by film director Alexander Sokurov. The latter said, in particular, that in the national republics people "increasingly dislike" ethnic Russians and "want to say goodbye" to them. And how young people in the North Caucasus claim that in the event of a war between Russia and NATO, they will not fight for Russia. He also spoke of the approach of the "Islamic Revolution" in Russia.
"Let's allow everyone who does't want to live in one country with us to just go," said the director.
In response, Putin said that "NATO wants to turn us into Muscovy", asked "not to call trouble," suddenly adding that Russia has "two thousand territorial claims," so it may face a "repeat of Yugoslavia."
By the way, one of such territorial conflicts was resolved in the most awkward way: Moscow simply put the leaders of protests in Ingushetia in jail for 7.5 to 9 years. They had been protesting against the change of border in favor of Chechnya. Among those accused was a chair of a local council. Obviously, such actions do not prevent the "repetition of Yugoslavia" scenario – they actually accelerate it.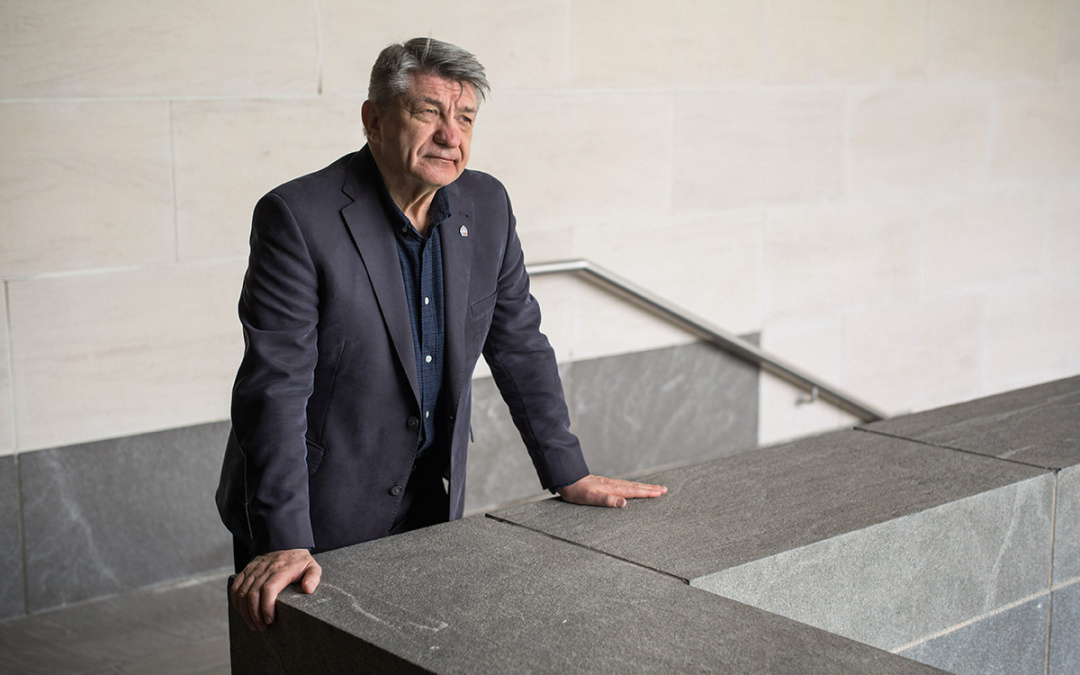 Alexander Sokurov/Getty Images
Sokurov didn't mention Ukraine but said that, instead of waging war, Russia should focus on developing its own territories.
"I hope that you, like me, have an aversion to war and blood. Russia doesn't need to go to war... I appeal to you once again, as I have already said: it is time for us to work on a new Russia ... Let's build roads, restore Russian villages, support northern business, restore health care in the North," the director begged.
Dmitry Muratov, editor of Russia's Novaya Gazeta, also subtly objected to a war with Ukraine in his speech at the Nobel Peace Prize ceremony. Condemning the "aggressive war marketing" on state television channels, Muratov mentioned "another nation sitting in front of other TV sets."
"During the Chechen war, five white refrigerated cars stood on rails at a station. They were guarded around the clock. It was a morgue on wheels. The bodies of unidentified soldiers and officers were stored in those refrigerators. Many had their faces mutilated from direct hits or torture… And in a small house by the tracks stood a TV set. In the chairs, like in a rail station waiting room, sat mothers and fathers of the missing soldiers. And the cameraman carrying a video camera put images of bodies on the screen, one after another. One after another. 458 times. This is how many military servicemen lay on the shelves of these cars in their last train, taking them from war to death. Mothers who had spent months searching for their boys in the mountains and gorges of Chechnya, seeing their son's face on the screen, shouted: 'It's not him! It's not him!' And yet, it was. Today's visionaries promote the idea of dying for the Fatherland, not living for it. Let's not let this TV fool us once again," said Muratov.
A study by the Moscow Carnegie Centre found that Russians perceive the idea of a real major war "without enthusiasm":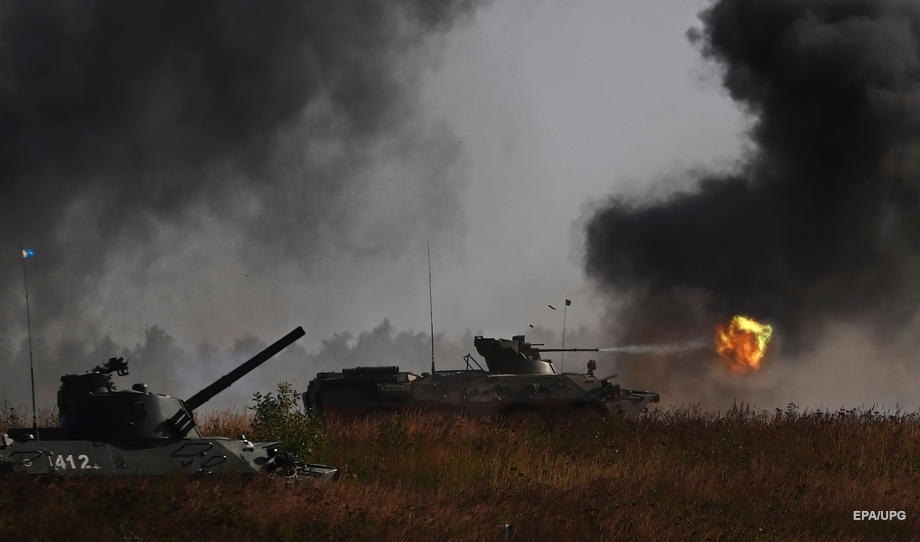 Photo: EPA
"The military actions in Donbas in 2014 against the background of the triumphant capture of Crimea were perceived very positively. However, as soon as it became clear that Donbas and Luhansk were, to put it mildly, a slightly different format of military operation, much bloodier and more destructive ... the war ceased to please people, it began to frighten them instead. And 'if there is a war tomorrow,' as the song goes, let a professional army go in and fight, not our boy, he still needs to enter a university, then find a job, while we actually have plans to go on a seaside holiday, so what war are you talking about?"
"Russia's losses will be significant"
On Russian TV talk shows, where they had been "conquering and burying" Ukraine year after year, they keep doing just that.
Low-profile military experts call for an urgent solution to the "Ukrainian issue": "If the Ukrainian issue is not resolved immediately, in the most radical way, such a war will happen anyway, but then, human and material losses would be much greater."
Propagandists twist the headlines of foreign media: "NYT: The Armed Forces of Ukraine will be destroyed in 30-40 minutes - head of Ukraine's military intelligence assessed the country's chances in the event of war with Russia." Of course, the head of military intelligence never said that. Instead, the statement came from Robert Lee, a professor of King's College London, who meant that Russia can inflict much damage very quickly. But he never said it would take Russia 30-40 minutes to annihilate the Armed Forces of Ukraine.
Nothing new about this, of course. There is another thing that is more notable – cautious voices saying that Russia will also pay a hefty price. For example, Sergei Tsekov, a member of the Federation Council representing the occupied Crimea, said that "no one is interested in an armed conflict," and that "Russia's losses will also be significant."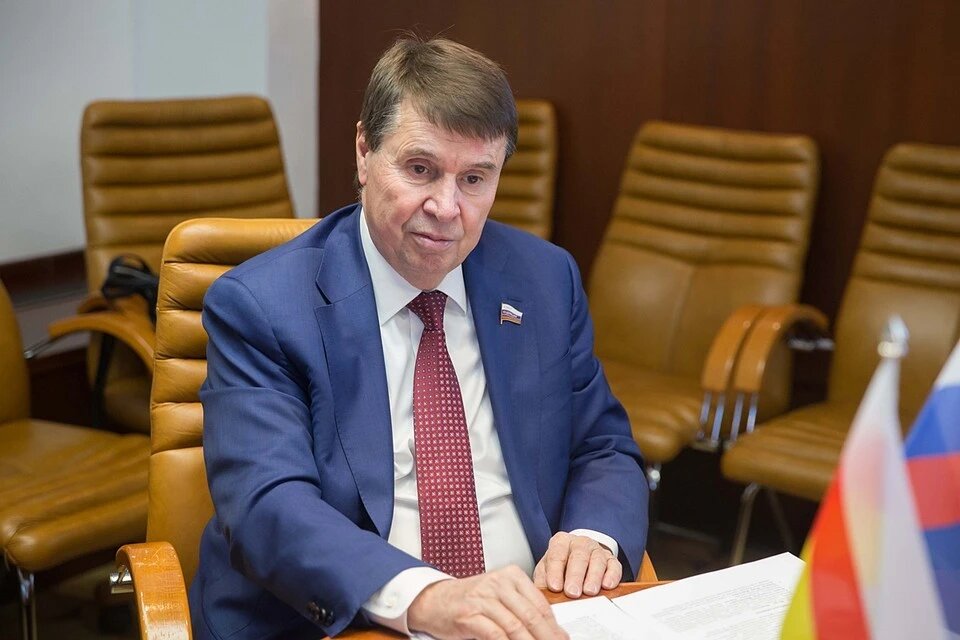 Sergei Tsekov
The National Interest (TNI) is one of the favorite American media outlets for Russian propagandists and pro-Russian media in Ukraine. It often praises Russia, especially its military power, calls on the U.S. leadership to reckon with it, and most importantly, not to sacrifice relations with Russia for the sake of Ukraine, because it does not seem to be worth a try. It is headed by an American of Soviet descent, who in mid-2018 became a co-host of the Bolshaya Igra panel show on Russia's state-run TV Channel First.
This time, TNI also came out with a similar position. If Washington refuses to acknowledge Russia's red lines, they say, Putin is ready to fight, and there is little the U.S. can do to stop him.
But there is one caveat. Russia will in fact pay the price: "The good news is that Putin almost certainly understands that an invasion of Ukraine would lead to a complete break in relations with the West, rendering Russia in effect a dependent junior partner of China. Moreover, he probably realizes that Russian forces would very likely have to deal with guerrilla resistance in occupied Ukrainian territory, and that unoccupied portions of western Ukraine could become a host for U.S. and NATO forces over the longer term. It is doubtful that these are outcomes he finds appealing."
Trillions of dollars in losses
According to the estimates of military and political observer Oleksandr Kovalenko, Russia has already paid quite the price for its invasion.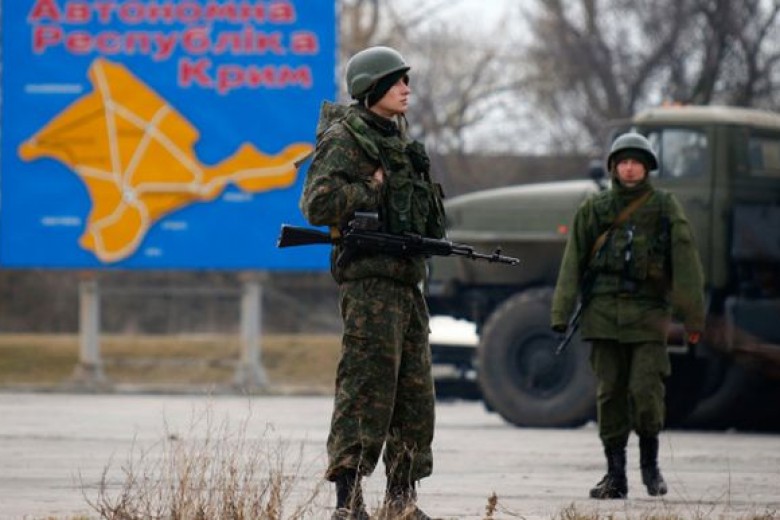 "Since 2014, Russia's GDP has lost more than $5.56 trillion. This is the price of the occupied part of Donbas, this is the price of the occupied Crimean Peninsula, this is the price paid by the Russian economy for seven years in a row. So, I just wonder, was it worth it?" asks Kovalenko.
Center for Strategic Communication and Information Security