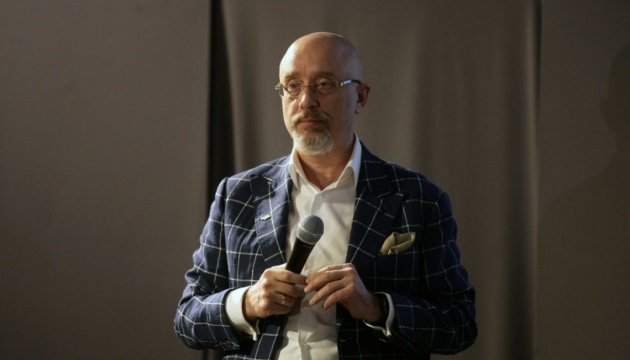 Reznikov on potential Russian invasion of Ukraine: I don't believe Russia will win
Ukraine's defense minister, Oleksiy Reznikov, has said he does not believe that Russia could win if it decides to invade Ukraine.
He said this in an interview with CNN, Ukrinform reports.
"I don't believe that Russia will have a victory in Ukraine. It's different. It will be a really bloody massacre, and Russian guys will also come back in coffins," he said.
According to Reznikov, "we don't need American or Canadian soldiers here" fighting for Ukraine, but the country needs support in modernizing its own Armed Forces.
He also noted that the idea of "not provoking Russia" will not work, as evidenced by the events in Georgia, the British city of Salisbury and Crimea.
According to Reznikov, the West's strong position in support of Ukraine as an ally could be a deterrent to Moscow's further aggressive actions.
The Washington Post earlier reported that it had an unclassified U.S. intelligence document with satellite photos, which shows Russian troops amassing in three locations near Ukraine's border, as well as in Russia-occupied Crimea. Currently, 50 battlefield tactical groups are deployed, along with "newly arrived" tanks and artillery.
U.S. President Joe Biden said last Friday that his administration was preparing a set of initiatives to make it more difficult for Russian President Vladimir Putin to take military action in Ukraine.
Reznikov told Estonia's television channel ERR on December 5 that the number of Russian troops near the Ukrainian border could grow to 175,000.
Earlier, Secretary of State Antony Blinken said that the United States has made it clear to the Kremlin that it will give a decisive response, including through a number of economic measures. He did not specify which sanctions are being considered, but one of them could be Russia's disconnection from the SWIFT international payment system. The European Parliament in April passed a resolution calling for Russia to be excluded from SWIFT if its troops enter Ukraine.
op