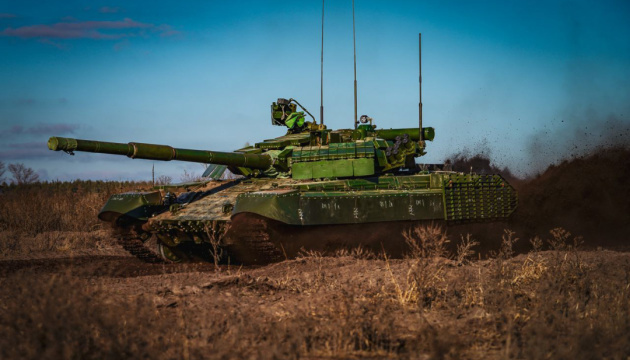 Kharkiv Armored Plant upgrades T-64 tank
Kharkiv Armored Plant has carried out the first overhaul of the tank T-64BVK (commander version), which has already successfully passed standard tests, the press service of Ukraine's state defense conglomerate Ukroboronprom has said.
"The modernization of the commander tank is extremely important, as it is necessary not only to significantly improve its current specifications, but also to create all the necessary conditions for effective management of a unit in all weather conditions and at any time of the day," said Herman Smetanin, director of the plant.
In particular, the tank was equipped with modern surveillance devices, the latest satellite navigation equipment and a commander's tower with a 12.7mm NSVT heavy machine gun.
Kharkiv Armored Plant earlier started mastering the repair of BTR-4E armored personnel carriers. The first vehicle is already at the assembly site.
Photo credit: Ukroboronprom