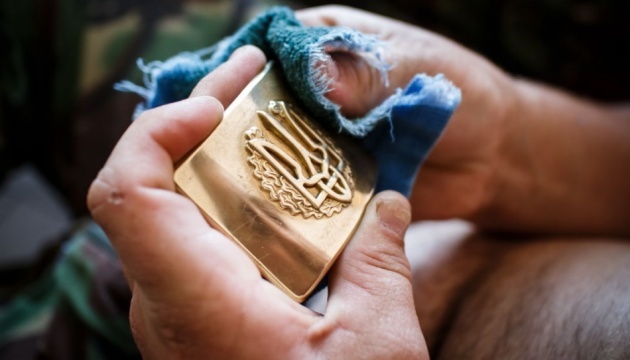 Over 16 months of armistice, Ukraine says 66 soldiers killed, 275 wounded
Since the Additional Measures to strengthen the ceasefire were enforced on July 27, 2020, a total of 66 Ukrainian soldiers have been killed and 275 wounded as a result of shelling and armed provocations by the Russian side.
That's according to a report by Ukraine's Mission to the OSCE, delivered at a meeting of the Forum for Security Cooperation on Wednesday, November 24, heard by an Ukrinform correspondent.
In total, from July 27, 2020, to November 22, 2021, the Joint Forces of Ukraine registered 2,848 ceasefire violations by the Russian side. Of particular concern is that in 759 cases, the occupation forces used weapons proscribed by the Minsk agreements, the Ukrainian delegation added.
Diplomats noted that over the past week, the situation in the conflict zone in eastern Ukraine has been marked by regular shelling and armed provocations by Russian occupation forces. Positions of the Armed Forces of Ukraine were fired at 65 times, including 26 with the use of weapons banned by Minsk accords. A Ukrainian military serviceman, 33, was wounded in small arms fire near Prychepylivka.
Ukraine's Mission to the OSCE called on the Russian Federation to cease efforts undermining the Minsk peace agreements, to reciprocate the constructive approach to negotiations, shown by the Ukrainian side, and to move to the practical implementation of commitments Moscow has undertaken.
As Ukrinform reported earlier, the OSCE Special Monitoring Mission has recorded 163 ceasefire violations in Donetsk region and 36 such violations in Luhansk region over the past 24 hours alone.
im