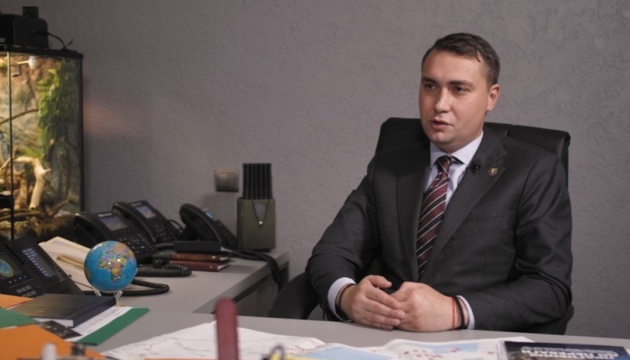 Budanov comments on EU's intention to open military center in Ukraine
The opening of an EU military center in Ukraine is in line with the general security policy of the democratic world, according to Kyrylo Budanov, head of the Main Intelligence Directorate of the Ukrainian Defense Ministry.
According to Ukrinform, he said this in an interview with a Ukrainian media outlet, the ministry's press service reported.
"The creation of a military advisory and training center of the European Union in Ukraine is in line with the security agenda and will strengthen the further European integration of Ukraine," Budanov said.
He recalled that the decision to open the EU's military advisory and training center in Ukraine, which was previously made at a high level by Ukraine and the EU, is fully in line with the security agenda facing the entire democratic world.
Commenting on Swedish Defense Minister Peter Hultqvist's statement that Sweden may send its military contingent to Ukraine as part of an EU-led training mission, Budanov stressed that such actions would only strengthen Ukraine's further European integration at the institutional military level. It may also speed up the country's Euro-Atlantic integration, as the rapid and dangerous developments posed by Russia's ruling regime for the entire European continent are the greatest systemic challenge facing the entire West since the Cold War, he added.
"I'm convinced that the EU's military center in Ukraine will increasingly integrate Ukraine into the EU's common foreign and security policy, making our country a leading participant in the Permanent Structured Cooperation (PESCO) program, which will influence the processes of modernization and reform of the entire security bloc of Ukraine," Budanov said.
op