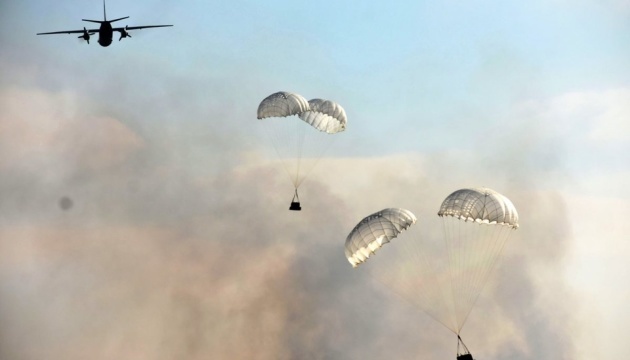 Air assault forces hold exercises in Zhytomyr region
The final stage of tactical exercises with combat shooting and a paratrooper drop involving the units of the Ukrainian Air Assault Forces has taken place at a military training ground near Zhytomyr, the Ukrainian Defense Ministry's press service has reported.
According to the report, large-scale practical actions of units of the Air Assault Forces, fighter and military transport aircraft of the Ukrainian Air Force and army aircraft of the Ukrainian Ground Forces were practiced during the drills. During one stage of the exercises, several BMD-2 airborne infantry fighting vehicles and tactical airborne troops were dropped from an Il-76 aircraft. Cargo was also dropped from an An-26 aircraft from extremely low altitudes and from a height of several thousand meters using a modern precision airdrop system.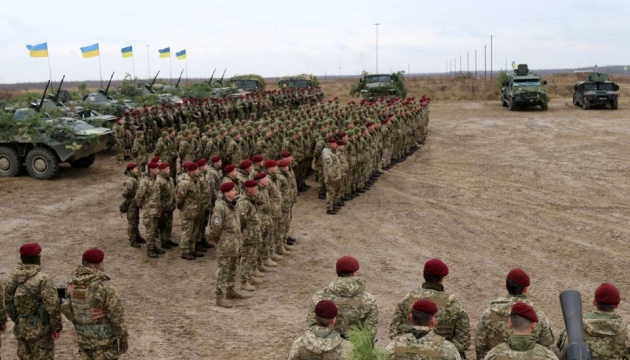 Participants in the tactical exercise also practiced the delivery of mortar systems by army helicopters and the evacuation of the wounded and damaged equipment from the battlefield.
According to the ministry's press service, the final stage of the tactical training took place on November 21, the Day of the Ukrainian Air Assault Forces.
op