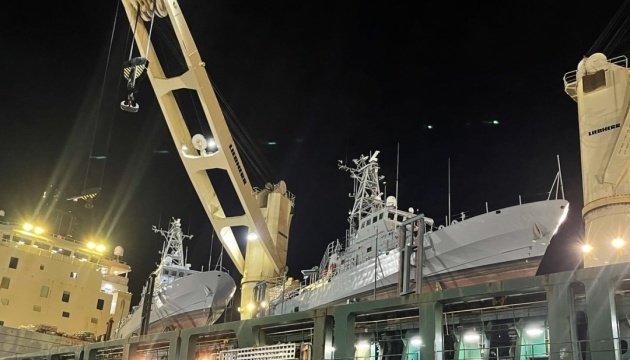 Two Island-class patrol boats leave U.S. for Ukraine
Two Island-class patrol boats have left the United States and are heading for Odesa, the U.S. Embassy in Ukraine has said on Facebook.
"Two Island Class Patrol Boats have departed Baltimore, Maryland for Odesa. Part of the more than $2.5 billion in security assistance the U.S. has provided Ukraine since 2014," the report reads.
The vessels will help strengthen Ukraine's maritime security and bolster the Ukrainian Navy's interoperability with NATO.
Ukrainian Navy Commander Oleksiy Neizhpapa last July confirmed the possibility of forming a division of Island-class boats by the end of 2021, which will be stationed in the port of Pivdenny.
He recalled that the boats Sloviansk and Starobilsk, handed over from the United States in the fall of 2019, were already part of the national fleet.
The fifth Ukrainian crew of Island-class boats completed a training course in Baltimore in late October.
Photo: @usdos.ukraine