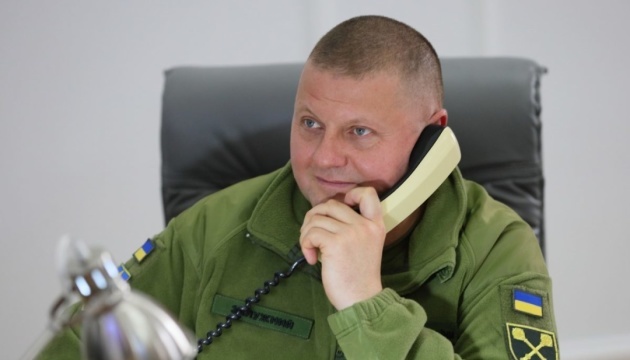 Zaluzhny, Wolters discuss response to Russian aggression
Commander-in-Chief of the Ukrainian Armed Forces Valeriy Zaluzhny has held his first phone call with NATO's Supreme Allied Commander Europe Tod Wolters, emphasizing the importance of NATO's continued military and naval presence in the Black Sea region.
According to Ukrinform, Zaluzhny announced this on Facebook.
"General Wolters is deeply interested in the situation in and around Ukraine. I informed him about the current security situation, including about brazen ceasefire violations by the Russian occupation forces and our response to them in the area of the Joint Forces Operation. I stressed in our conversation that ensuring the Alliance's permanent military and naval presence within NATO's Black Sea assistance package to Ukraine, as well as holding joint exercises, is an important factor in curbing the Kremlin's aggressive intentions in the south," he said.
Lieutenant General Zaluzhny said he viewed practical interaction and active cooperation with NATO and its member countries as one of the most powerful factors in strengthening the capabilities of the Ukrainian Armed Forces.
According to him, General Wolters said that cooperation between Ukraine and NATO will only strengthen in the future.
Zaluzhny also noted that he looked forward to discussing this issue in detail at NATO headquarters in January next year during a meeting of the NATO Military Committee at the level of chiefs of defense in a format with Ukraine.
Photo: armyinform.com.ua